Oni Municipality
Spatial Development Vision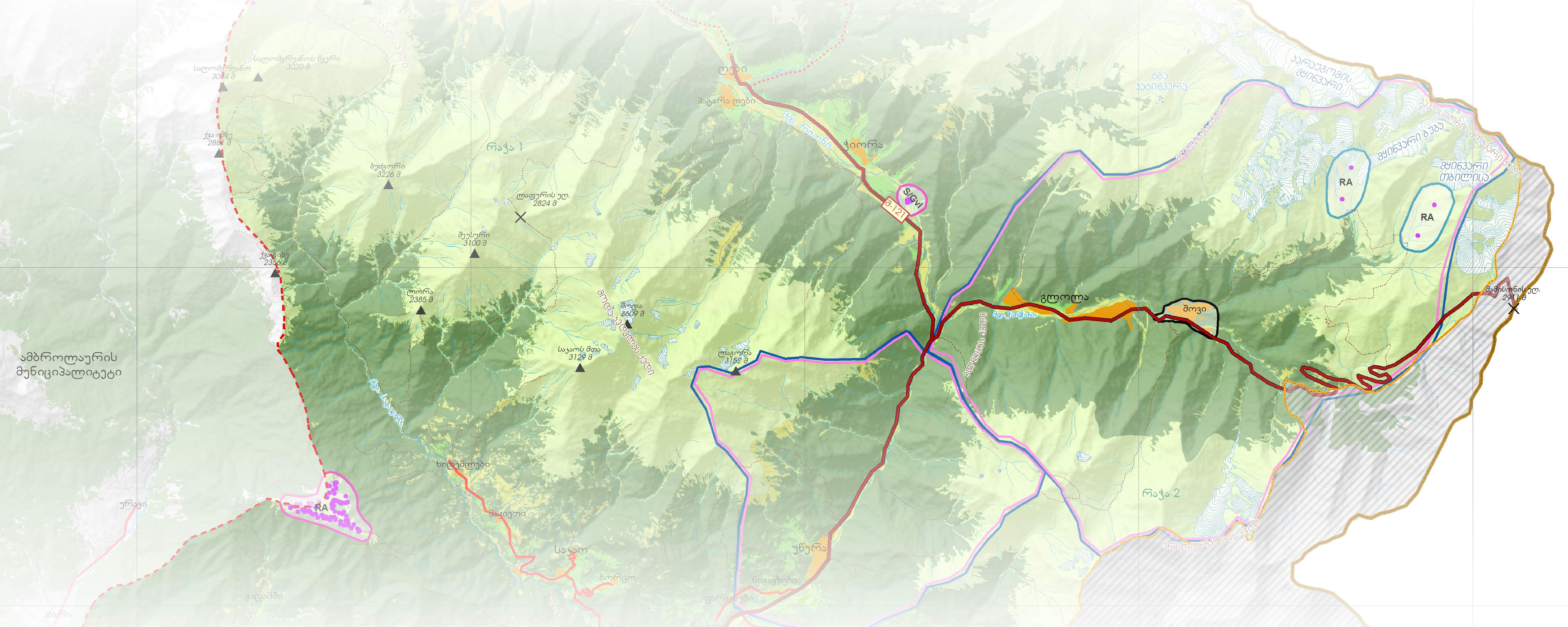 The spatial development vision for Oni Municipality, Racha Region was drafted by the initiative and support from the Ministry of Economy and Sustainable Development of Georgia and was led by Artstudio.
Some of the principal tasks within the project included the analysis of the socioeconomic, natural resources and cultural landscape characteristics of the region. The vision for the region was based on the protection of existing, but still widely unknown pieces and areas of cultural heritage and natural landscape thus, laying the foundation for the sustainable development in the region.
I was involved in the project as a Geographer and Spatial Analyst (GIS). My tasks included but were not limited to fieldwork, as well as remote sensing and analysis.
Some of the visuals I worked on during the project stages are given below.
Tools Used:
ArcMap, Qgis
Data:
OSM, GeoStat 2014, Oni Municipality, Project Team