Mapping Changing Spatialities
Mappy Portfolio
Mapping Changing Spatialities
Here is a selection of maps and other data visualisation materials I have worked on both, in personal and professional capacity. For more cool stuff, have a look at our organisation's work at Z.axis.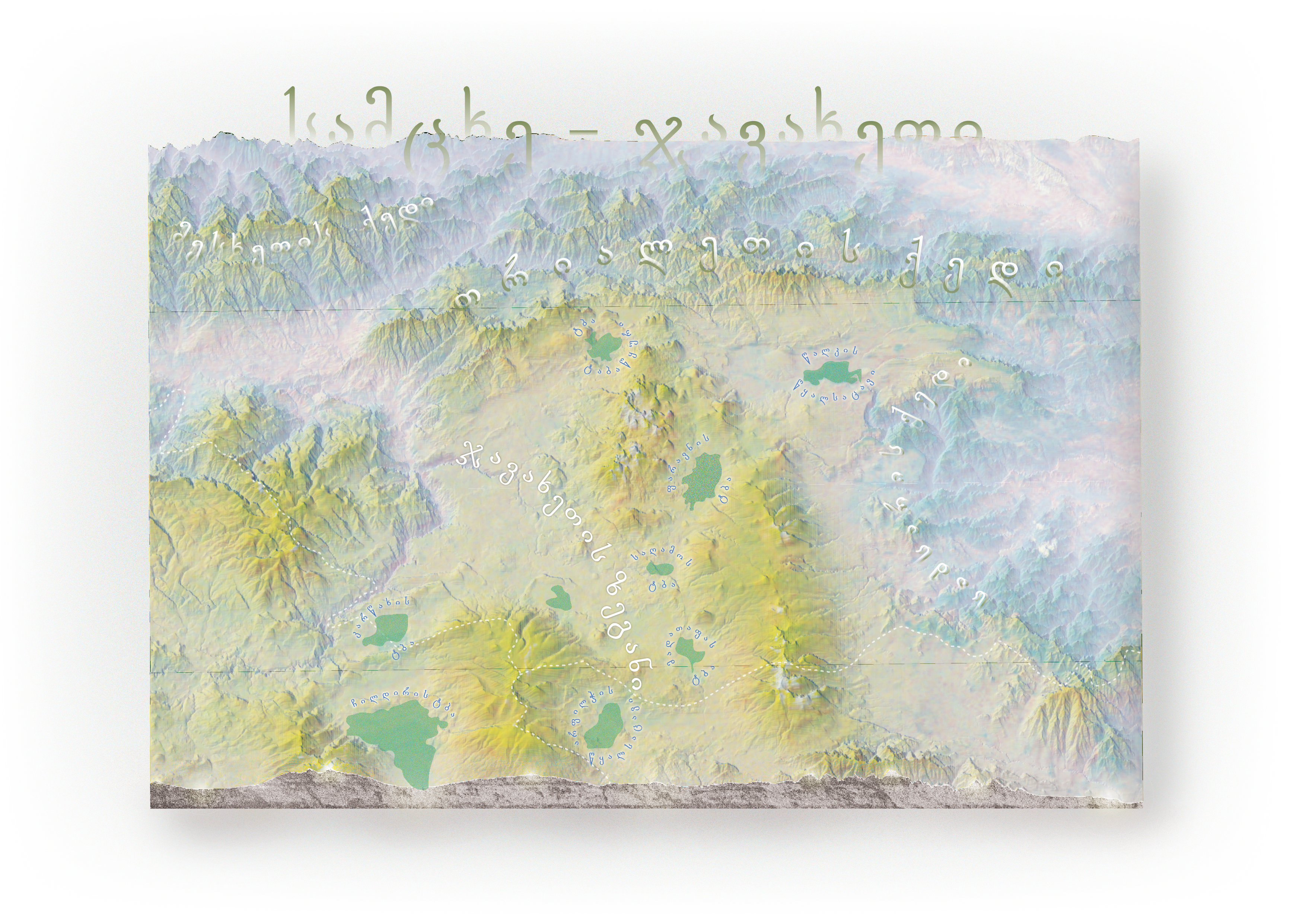 Samtskhe - Javakheti, Georgia
Retro-style plan oblique

Svaneti Mountains
The panorama of the Enguri river gorge in Svaneti, Georgia.
Counting Urban Protest Crowds
See the full project here
RFE/RL Tbilisi office did a documentary on this.
3D Population Map
A rather new perspective of looking at Georgia's demographics, with Russian-occupied Tskhinvali included.
Tbilisi Food Delivery
See the full project here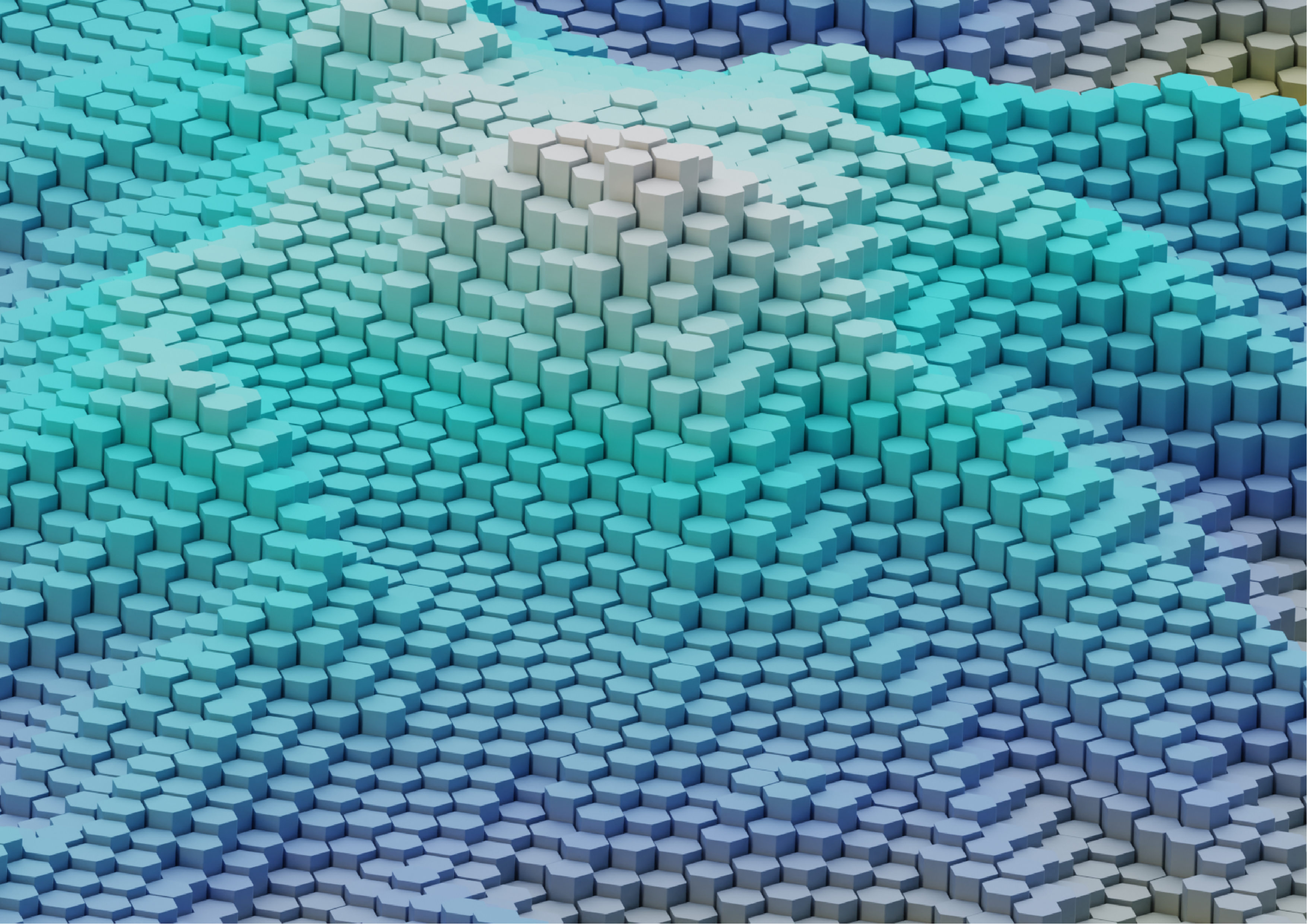 Mount Kazbegi
I experimented with using hexagons to represent height values and visualise topography through a new perspective.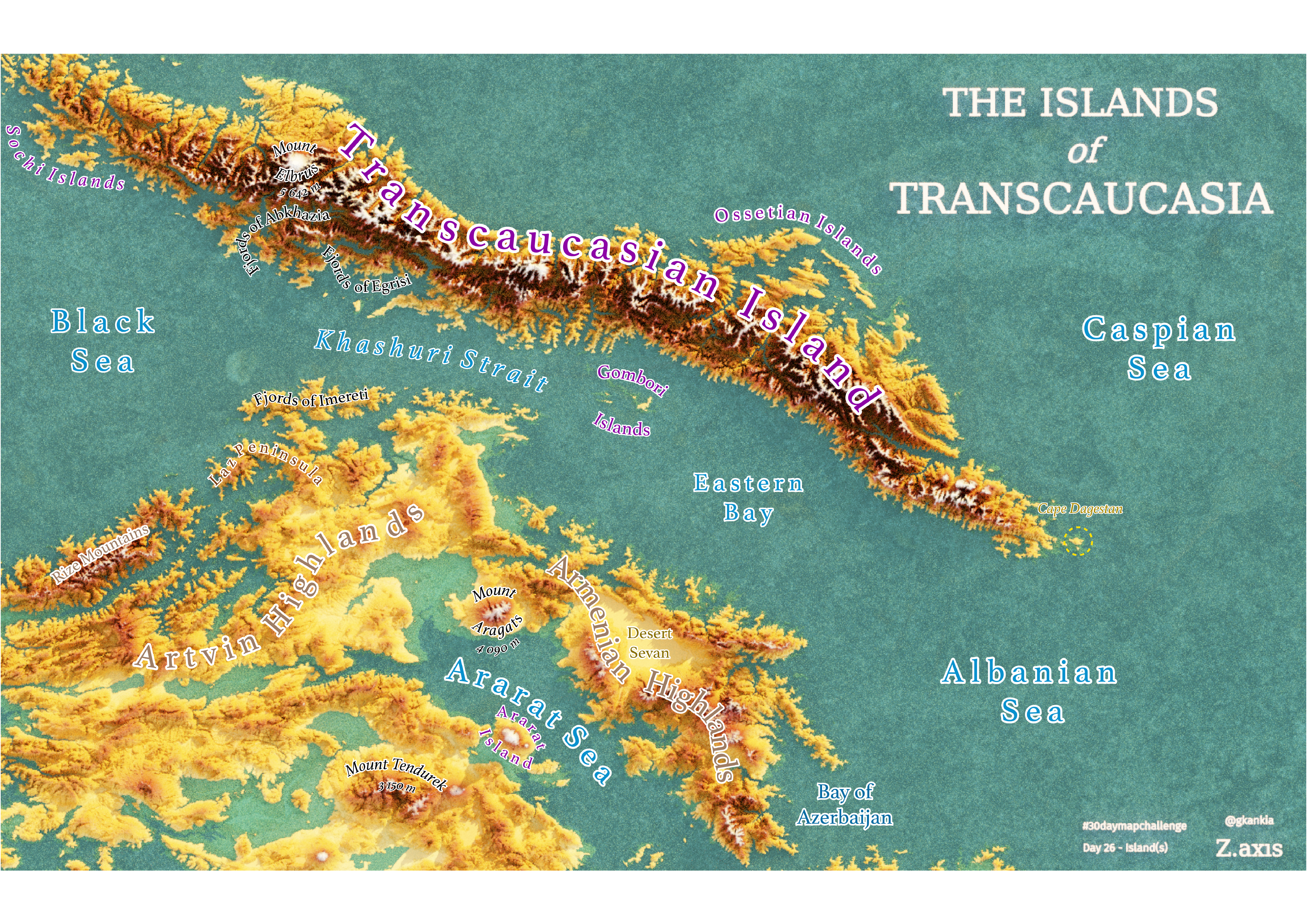 The Islands of Transcaucasia
In case the global sea level rises up to 1000 meters, this is what the geogrpahy of the South Caucasus may look like.
Bolnisi Municipality Research
I designed this map for a research publication by Heinrich Böll Stiftung South Caucasus. The research focuses on the industrial activities in the region and the subsequent environmental damage as a result of large-scale extractivist processes. Find the research here.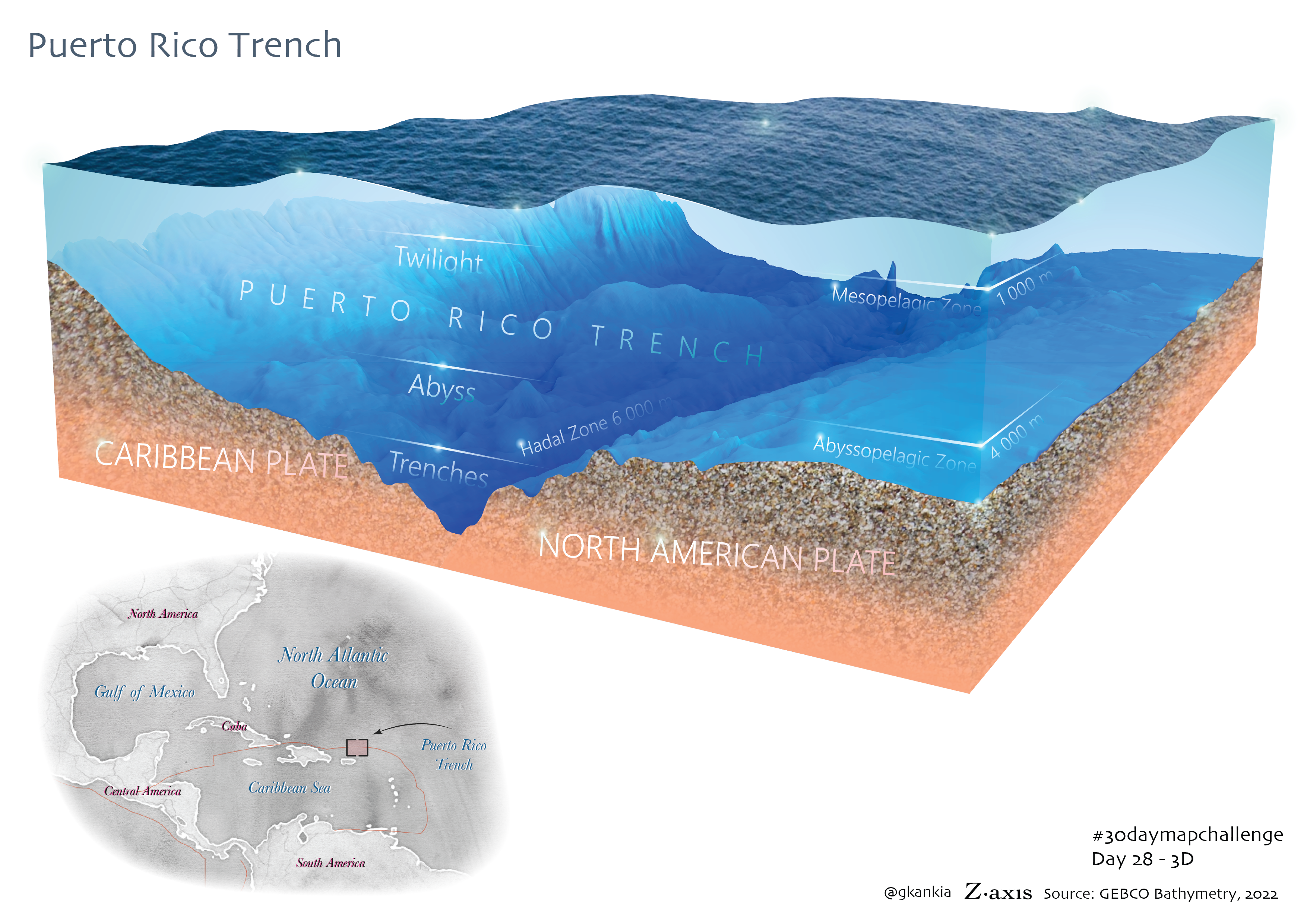 Puerto Rico Trench
This 3D diorama will be featured in a children's book DIVING FOR DEEP SEA DRAGONS by Karen Romano Young sometime in 2024.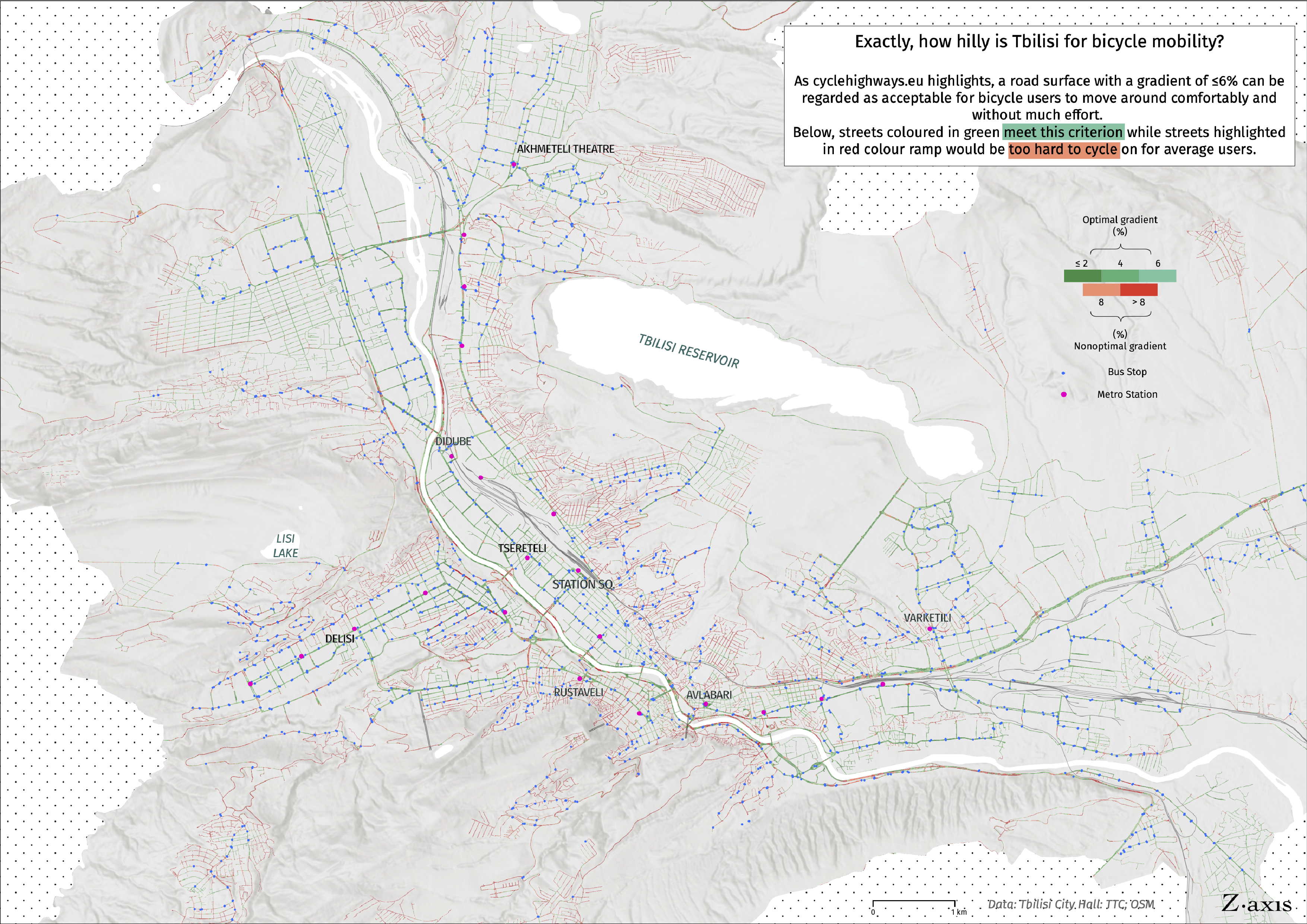 Tbilisi Street Slopes
Topography is not a big issue for cycling in Tbilisi. Euronews Georgia reported on this.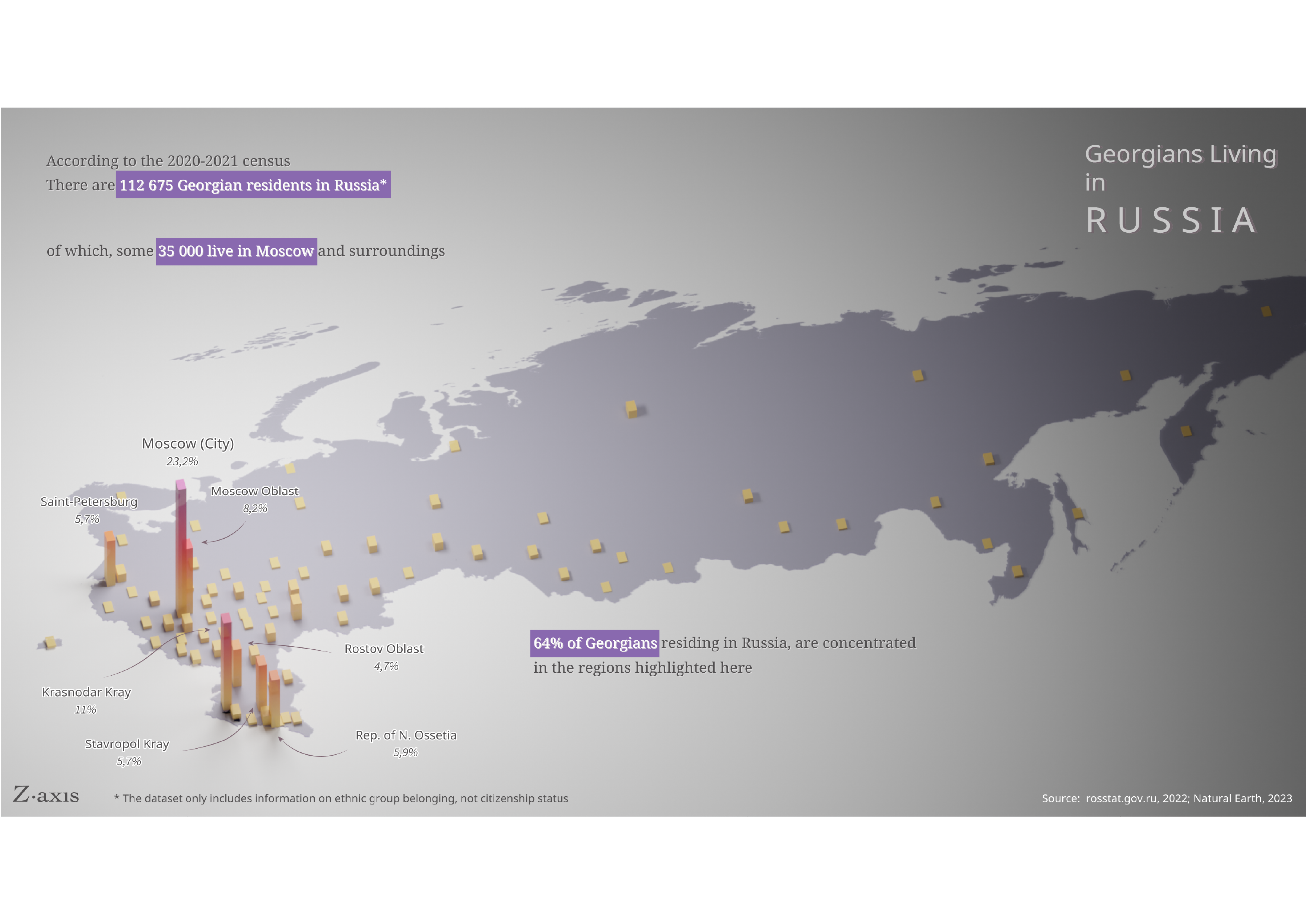 How Many Georgians Are There in Russia?
Not 1 000 000! That's for sure!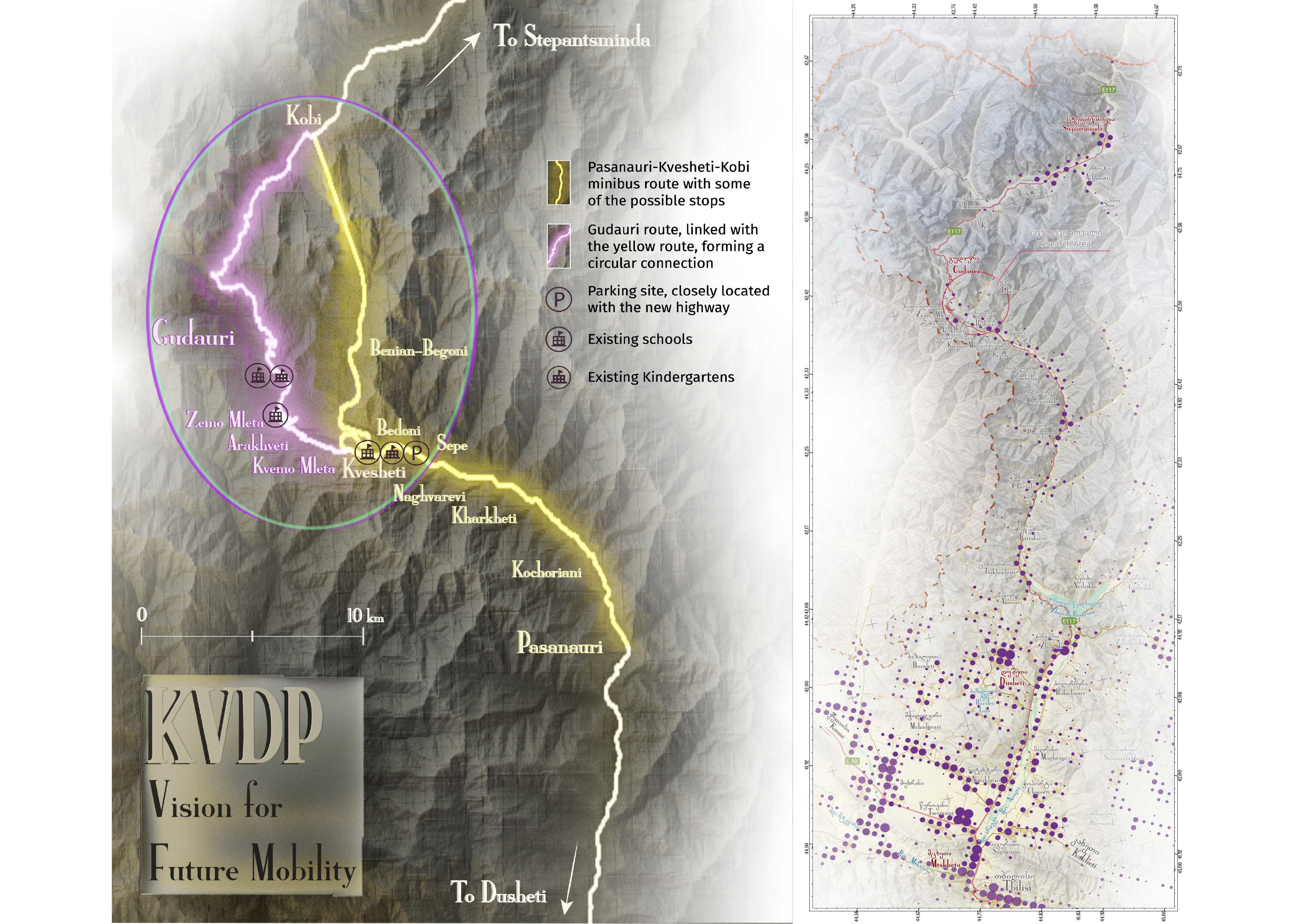 Khada Valley Development Plan
See the full project here
In collaboration with BAU DESIGN through an ADB-funded project.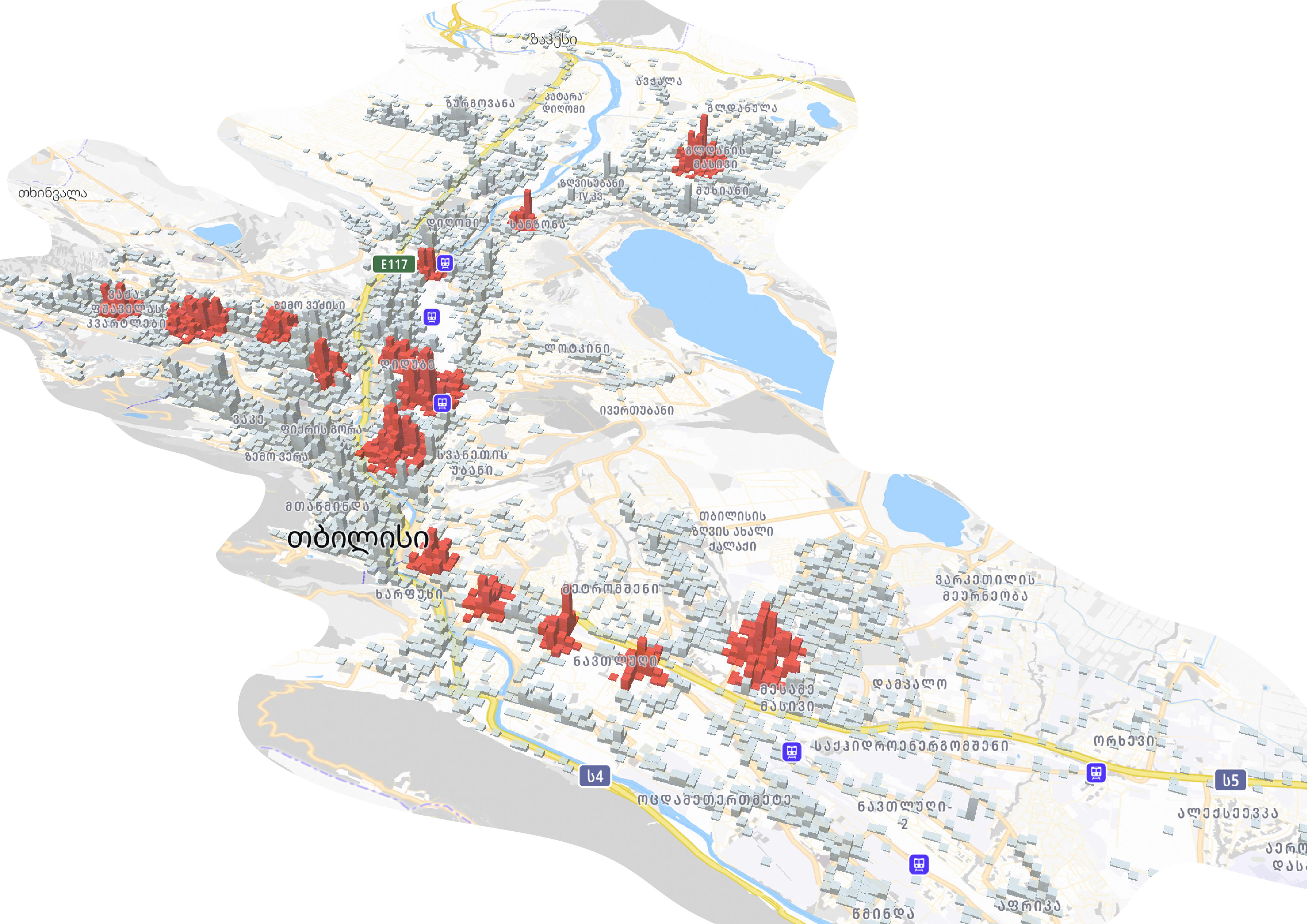 Subway Access to Business Oportunities
See the full project here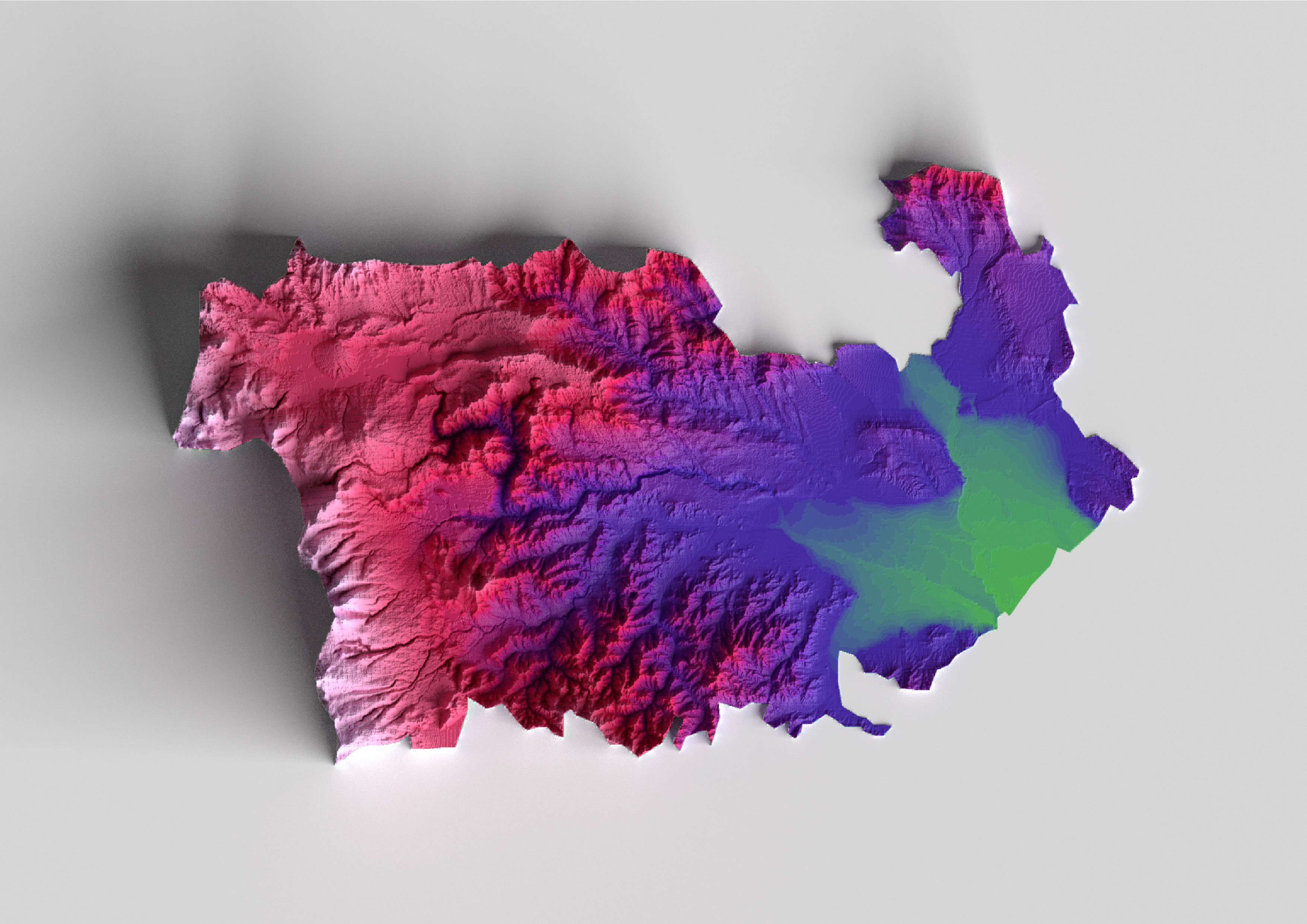 Kvemo Kartli Region, Georgia
See the full project here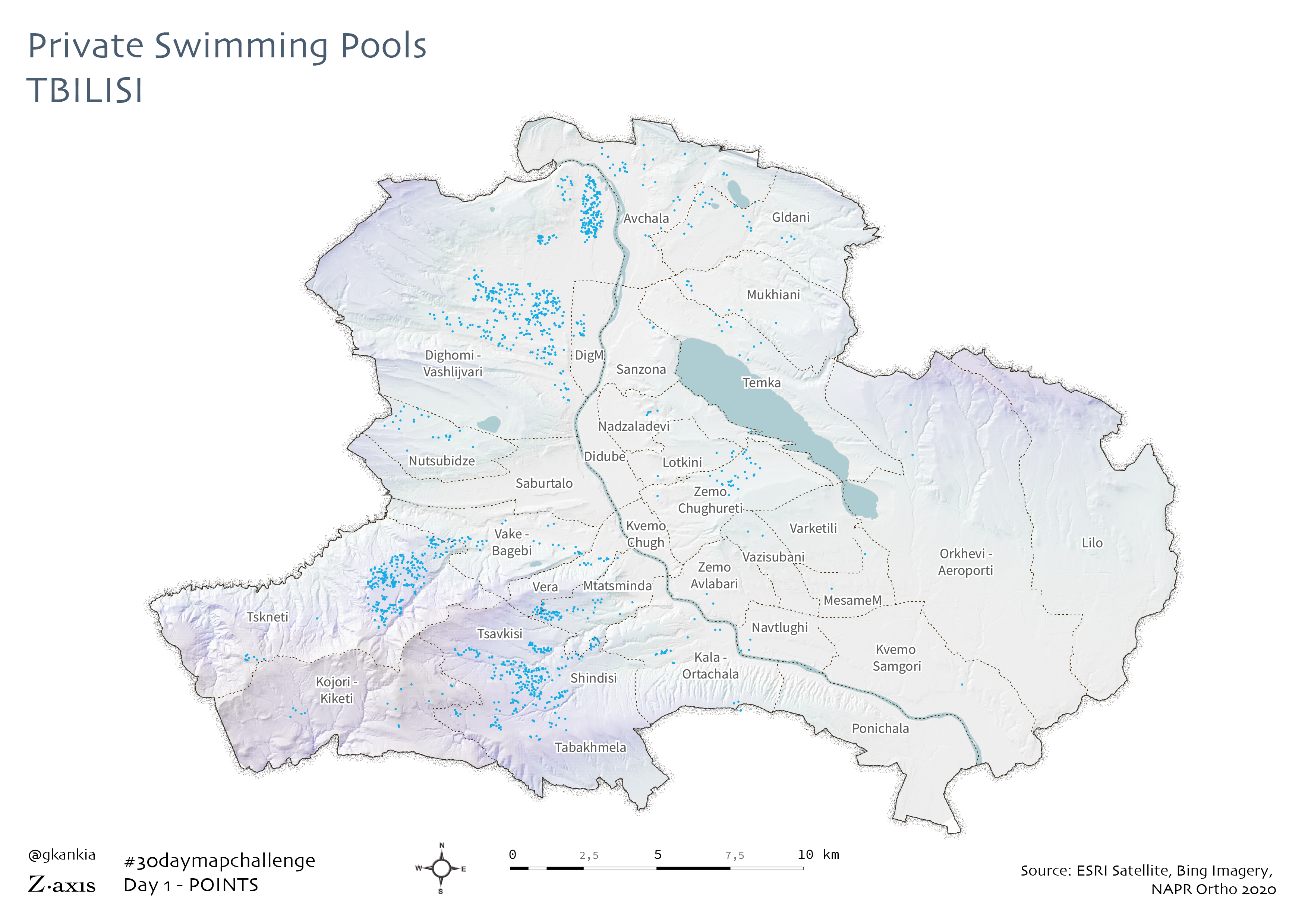 Swimming Pools in Tbilisi
The uneven spatial distribution of private swimming pools in Tbilisi.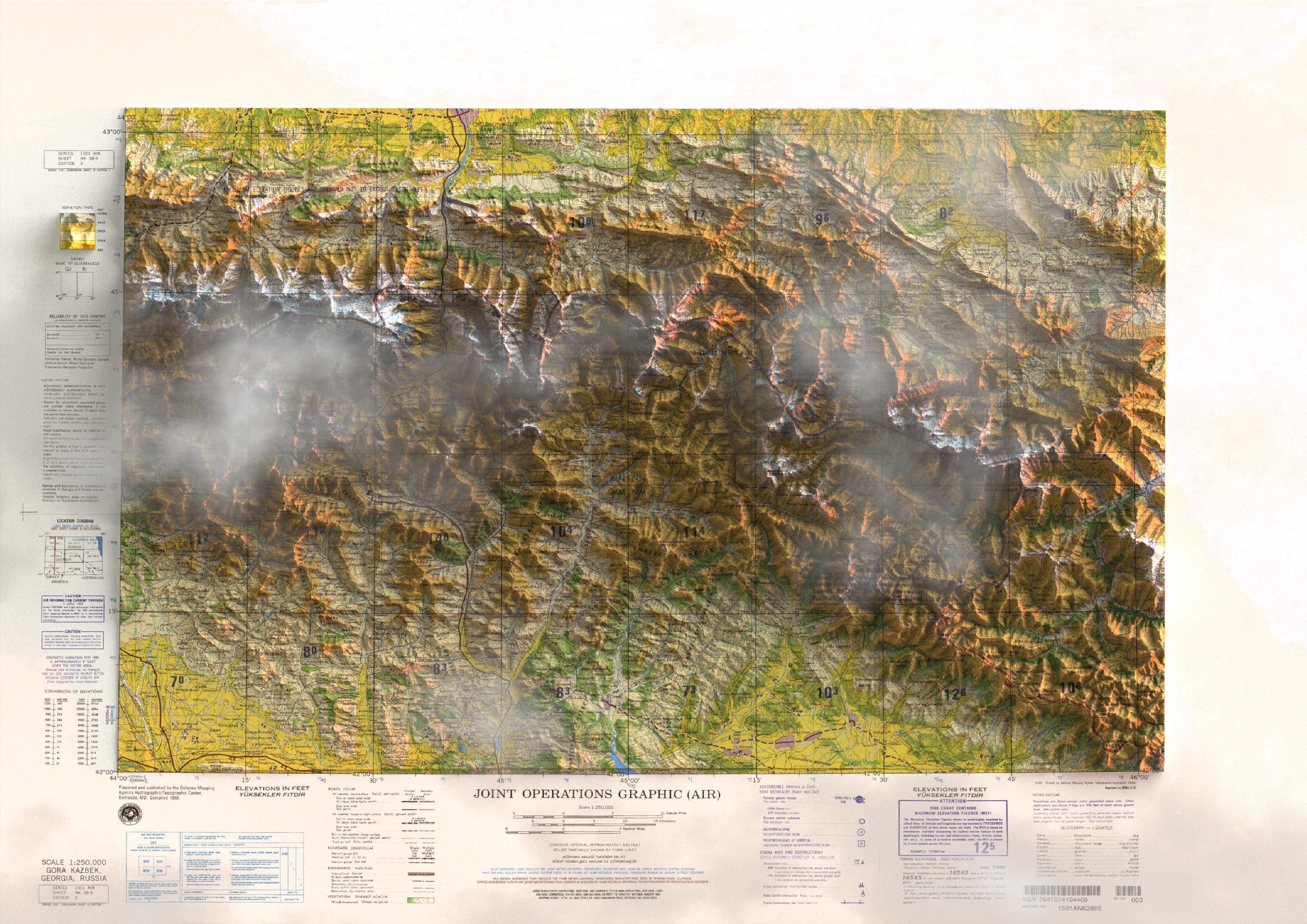 Old maps in 3D
See the full project here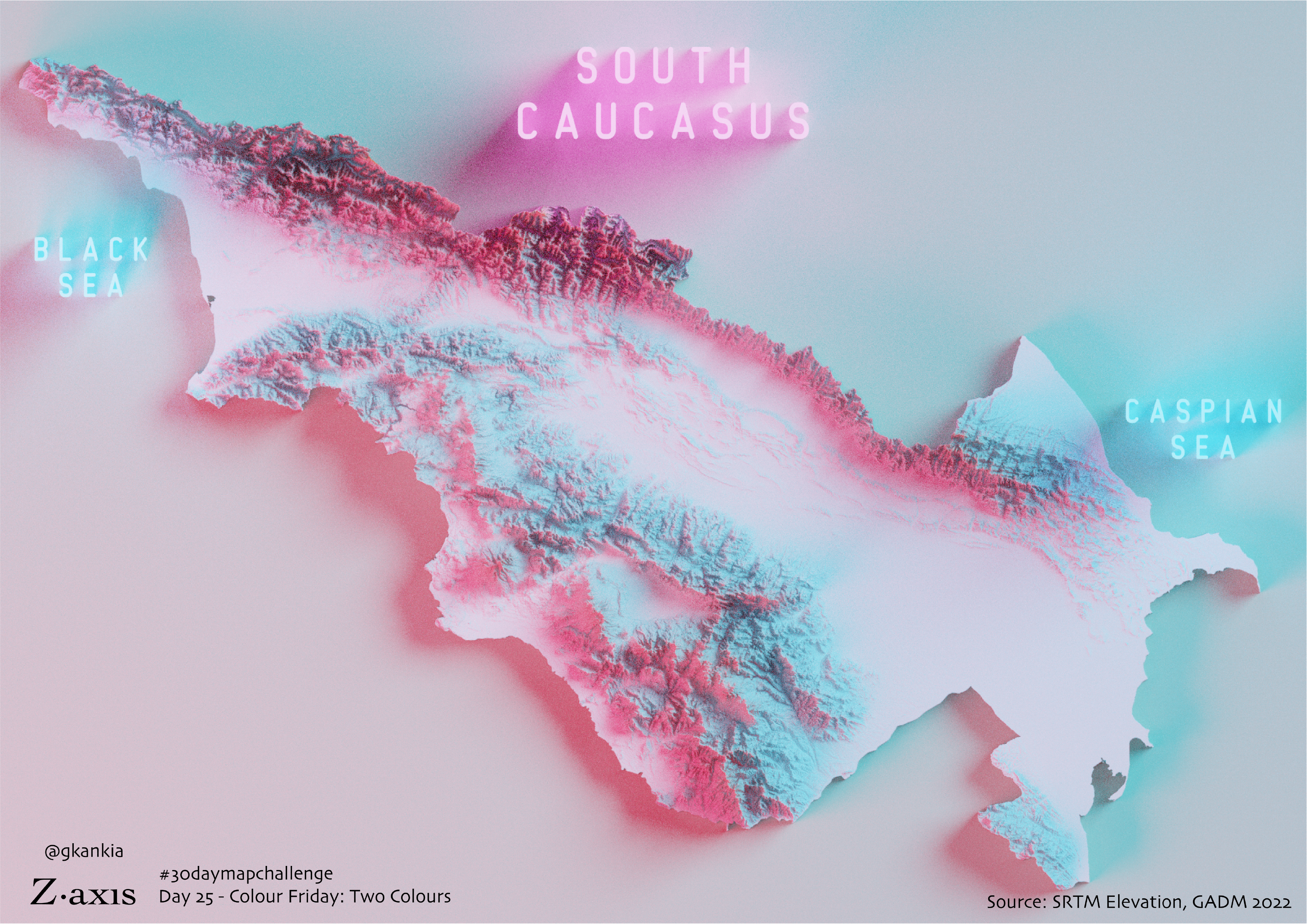 Glowing South Caucasus
This map is a result of trial and error loop while getting my hands on Blender.
Energy Use in South Caucasus
An experimental approach to spatial data visualisation. The growing bubbles represent a per capita energy consumption in KwH.
Tracking Black Sea Pollution
The interactive visual below tracks the nitrate pollution in the Black Sea from March, 2019 up until April, 2022. Higher levels of nitrate pollution poses a threat to marine life and the biodiversity.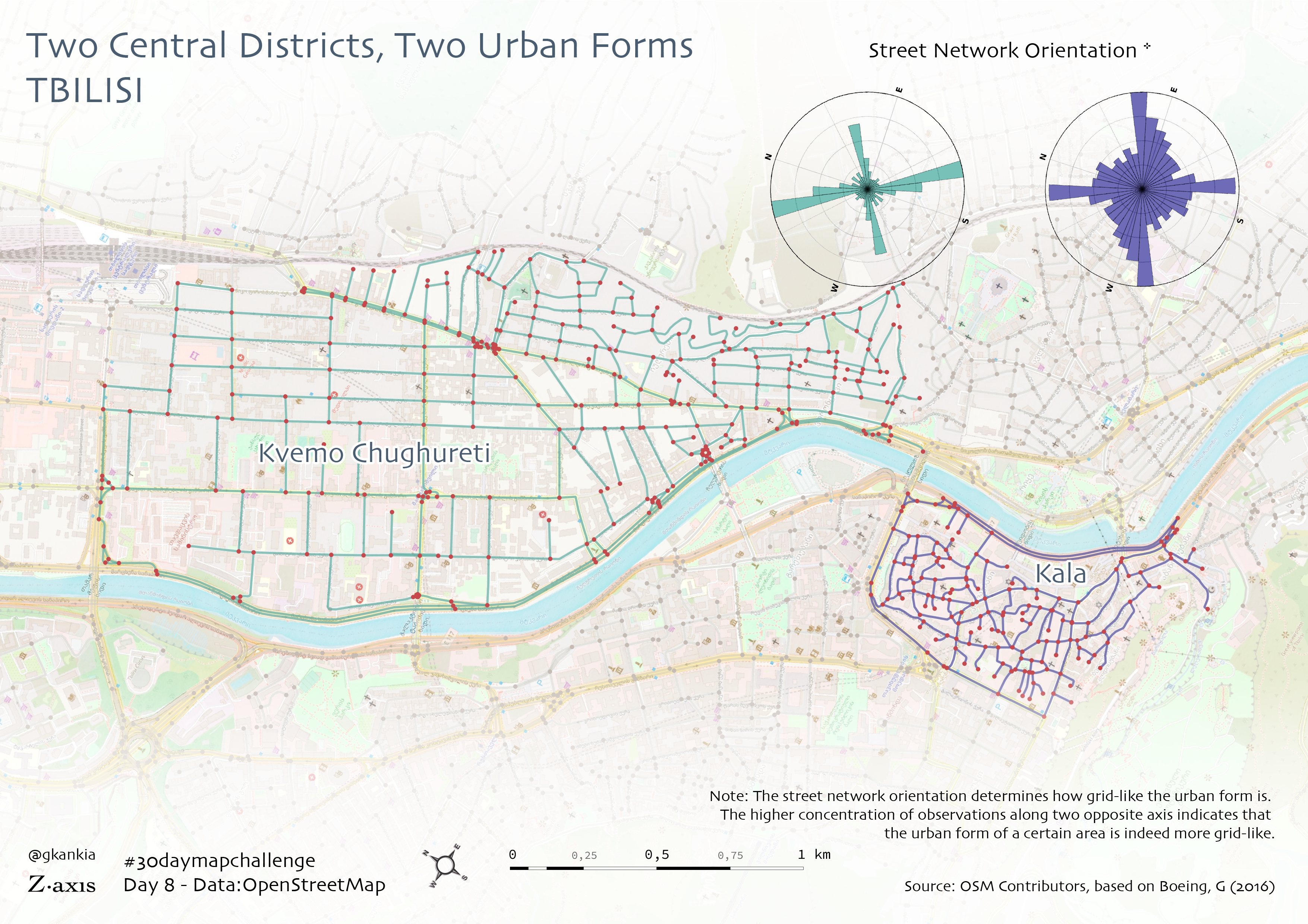 Urban Morphology Analysis
It is striking to see how these adjacent, historic neighbourhoods in Tbilisi have two completely different urban layout.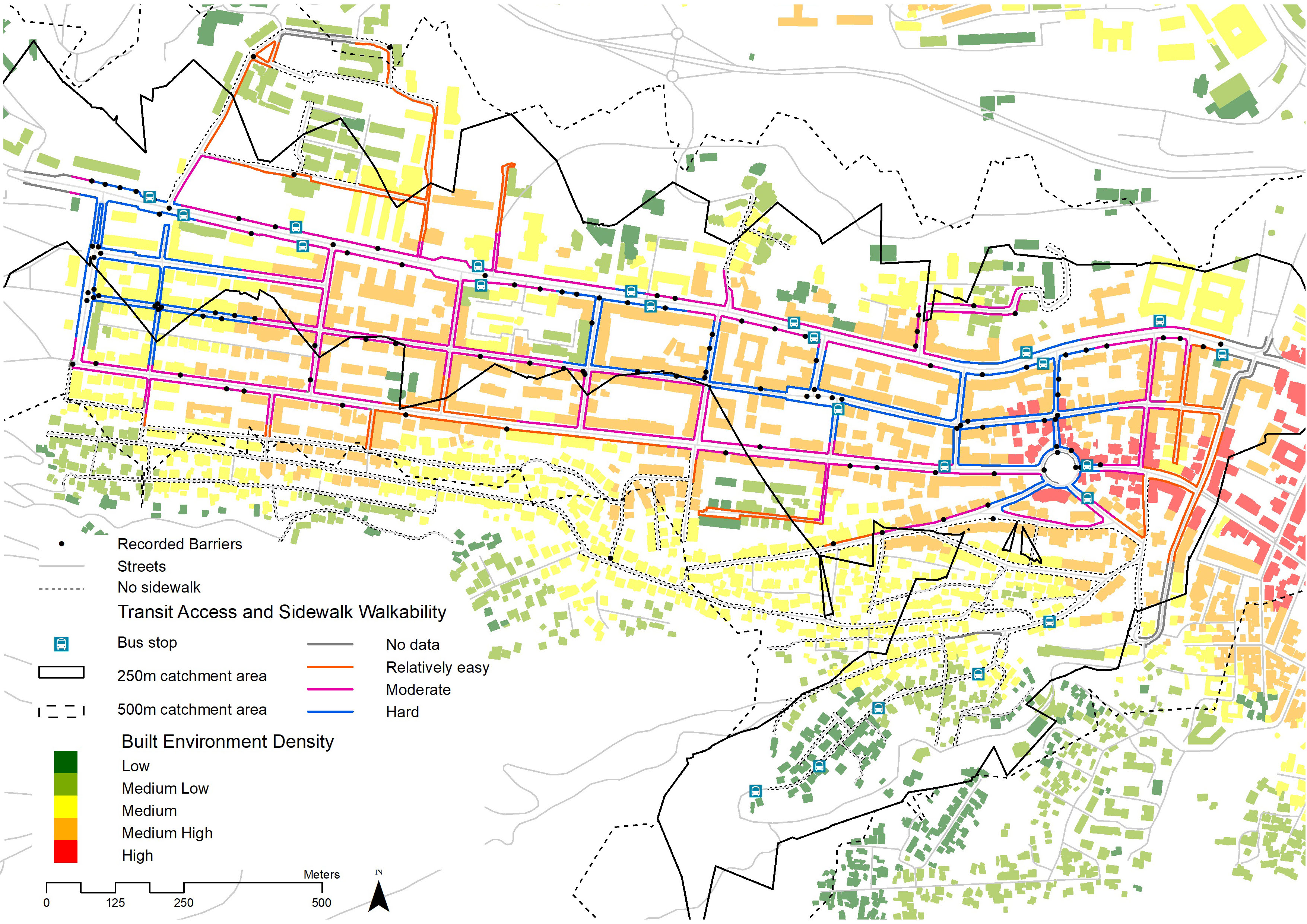 Urban Walkability Analysis
An experimental research on urban walkability conditions in Tbilisi, between 2016-2017. I was privileged to present our analysis at WALK 21 conference in Bogotá (Colombia), in October, 2018. Read more about it here.
Urban Food Geography
See the full project here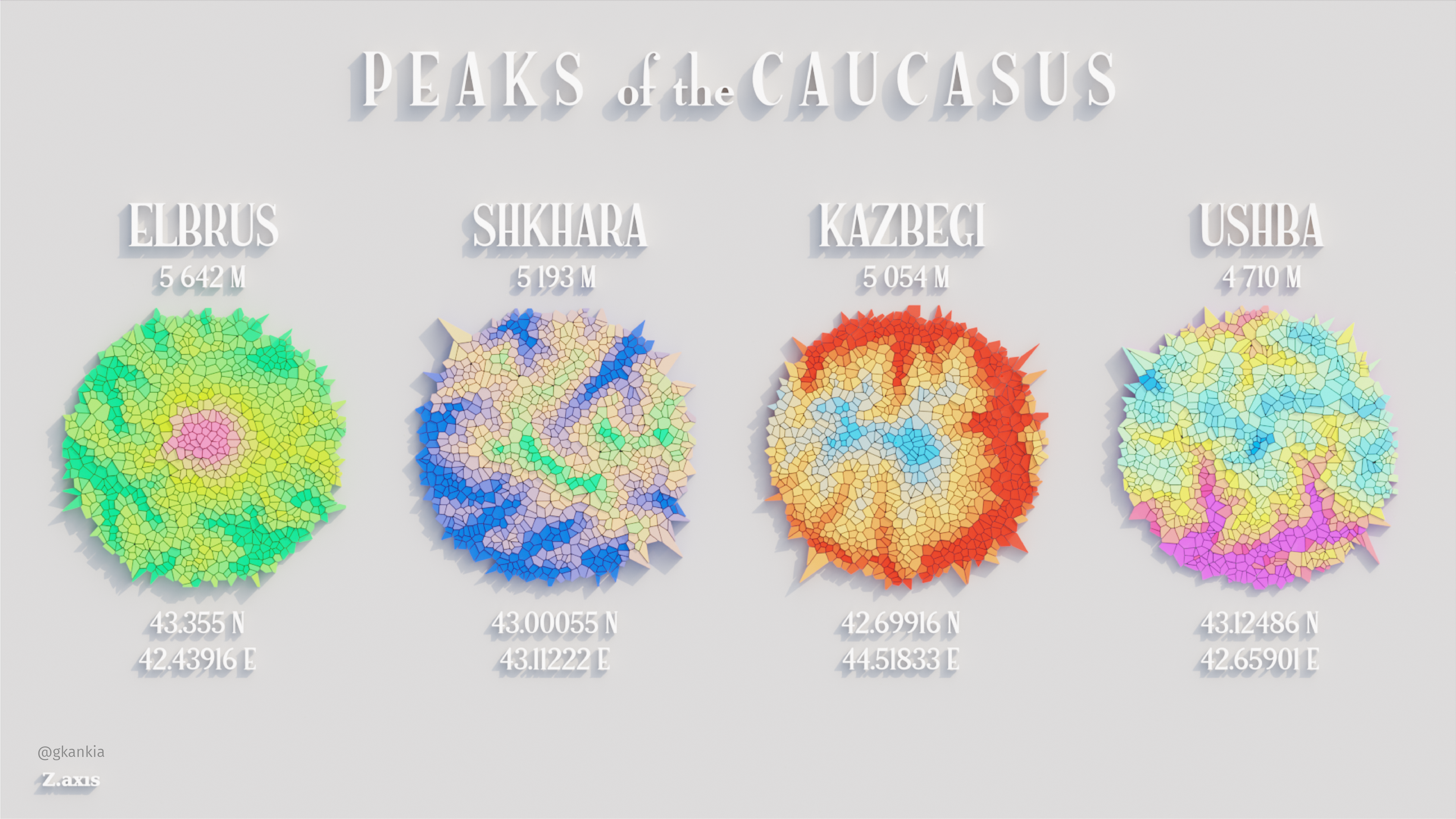 Peaks of the Caucasus
An experimental approach to 3D relief data visualisation.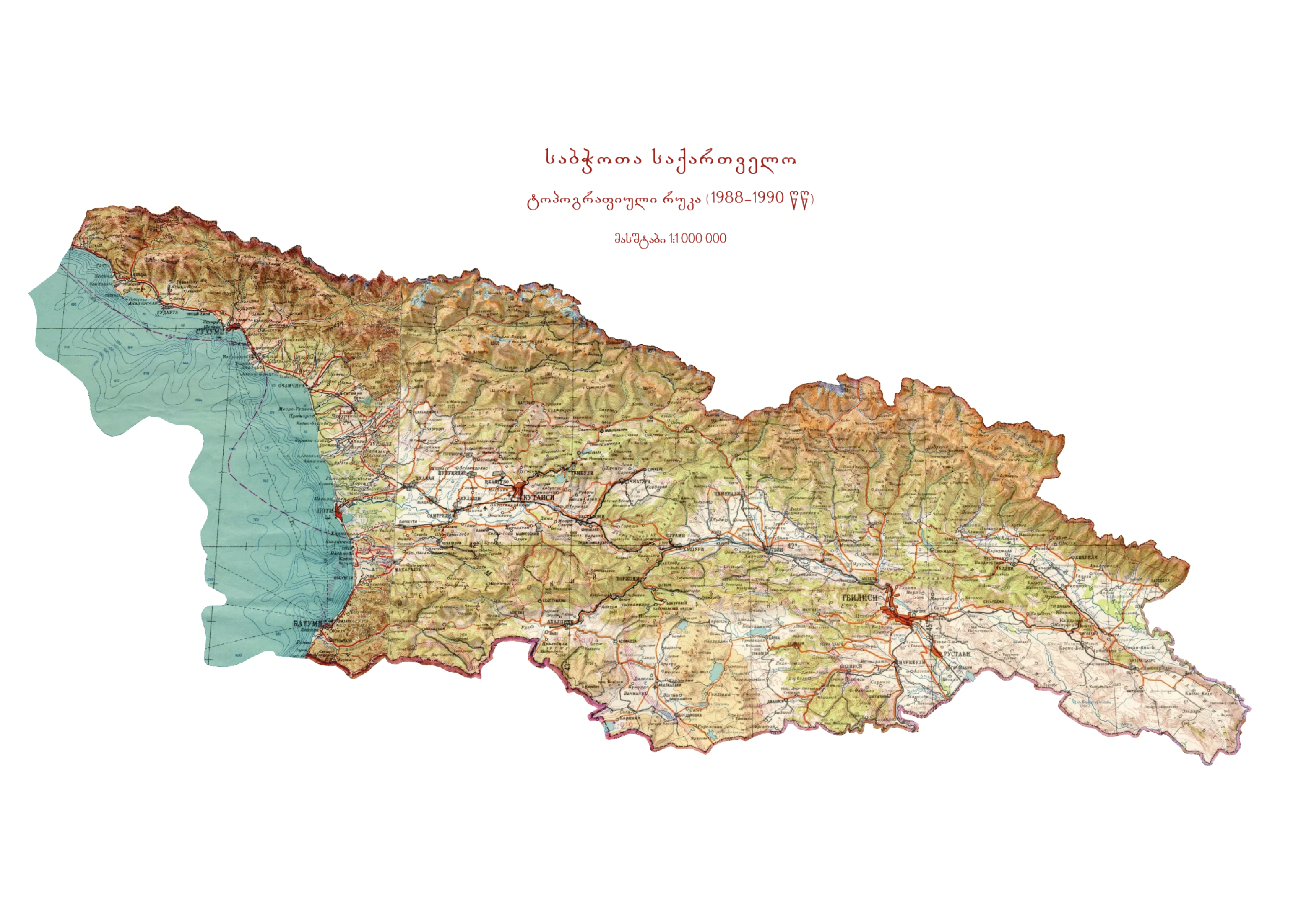 Soviet Topographic Map of Georgia
See the full project here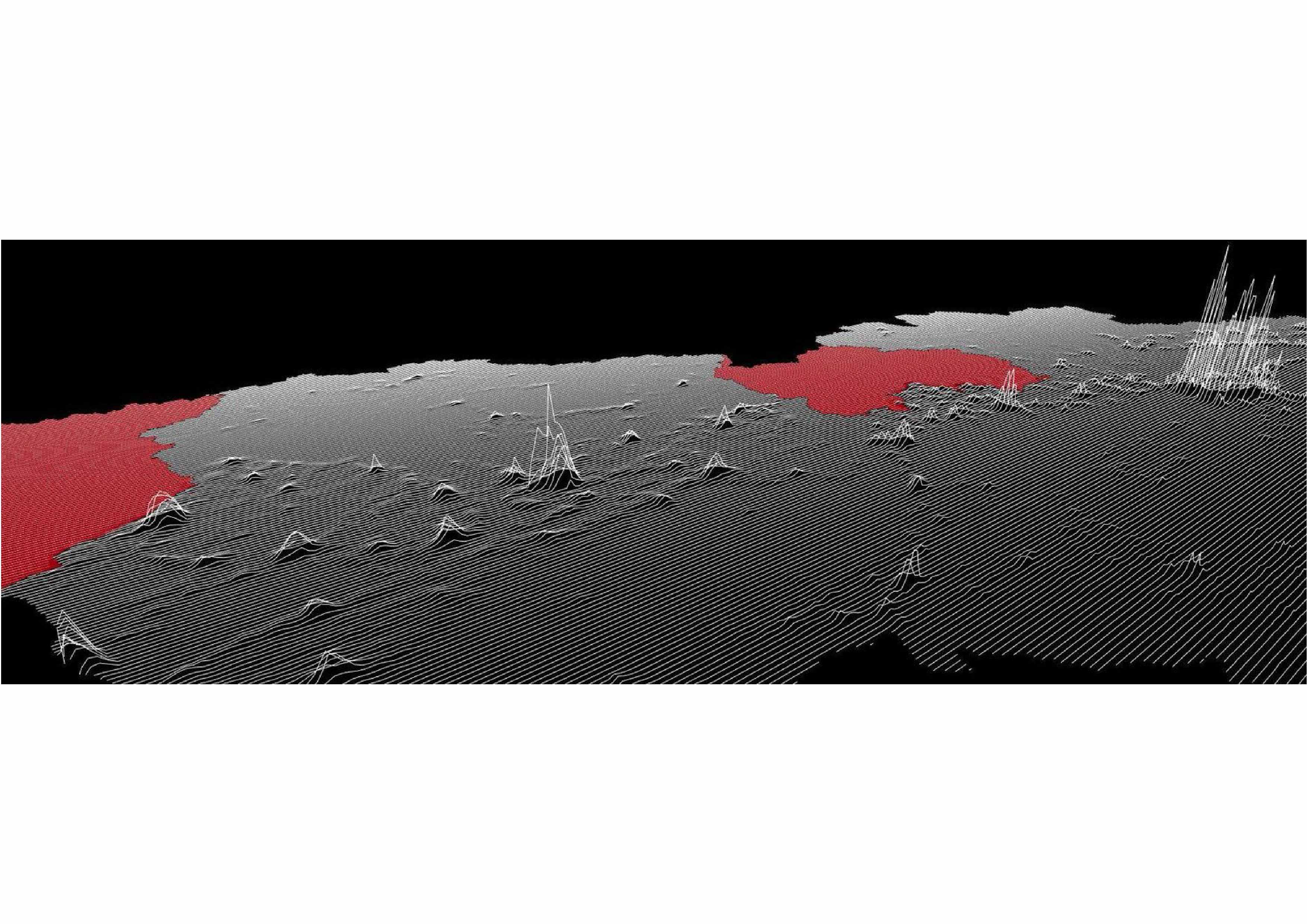 Georgia Population Joyplot
See the full project here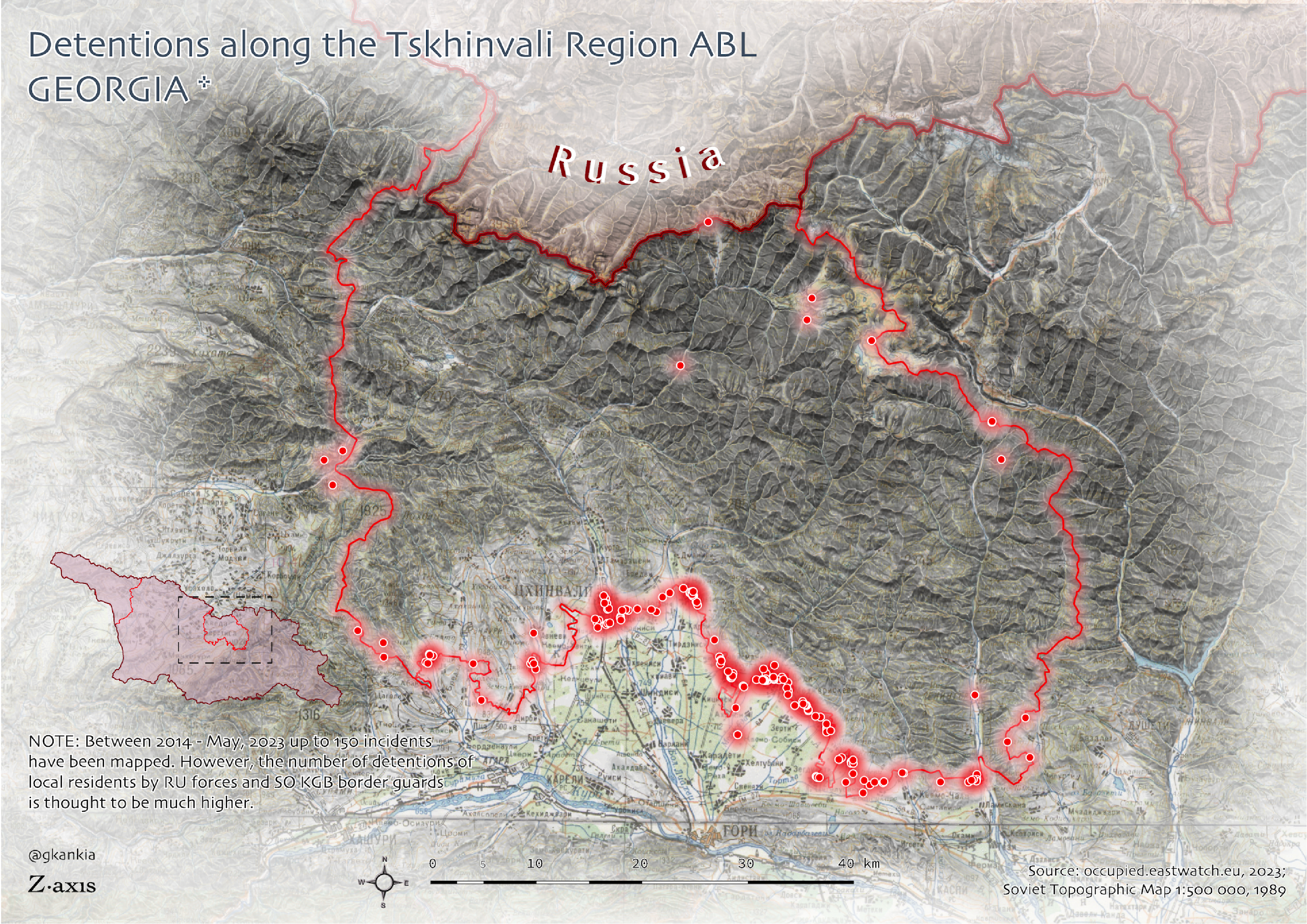 Illegal Detentions Along the ABL
This map highlights the arrests, or rather kidnappings of local residents from their own land plots along the Tskhinvali region administrative boundary line by Russian occupation forces and South Ossetia's KGB guards.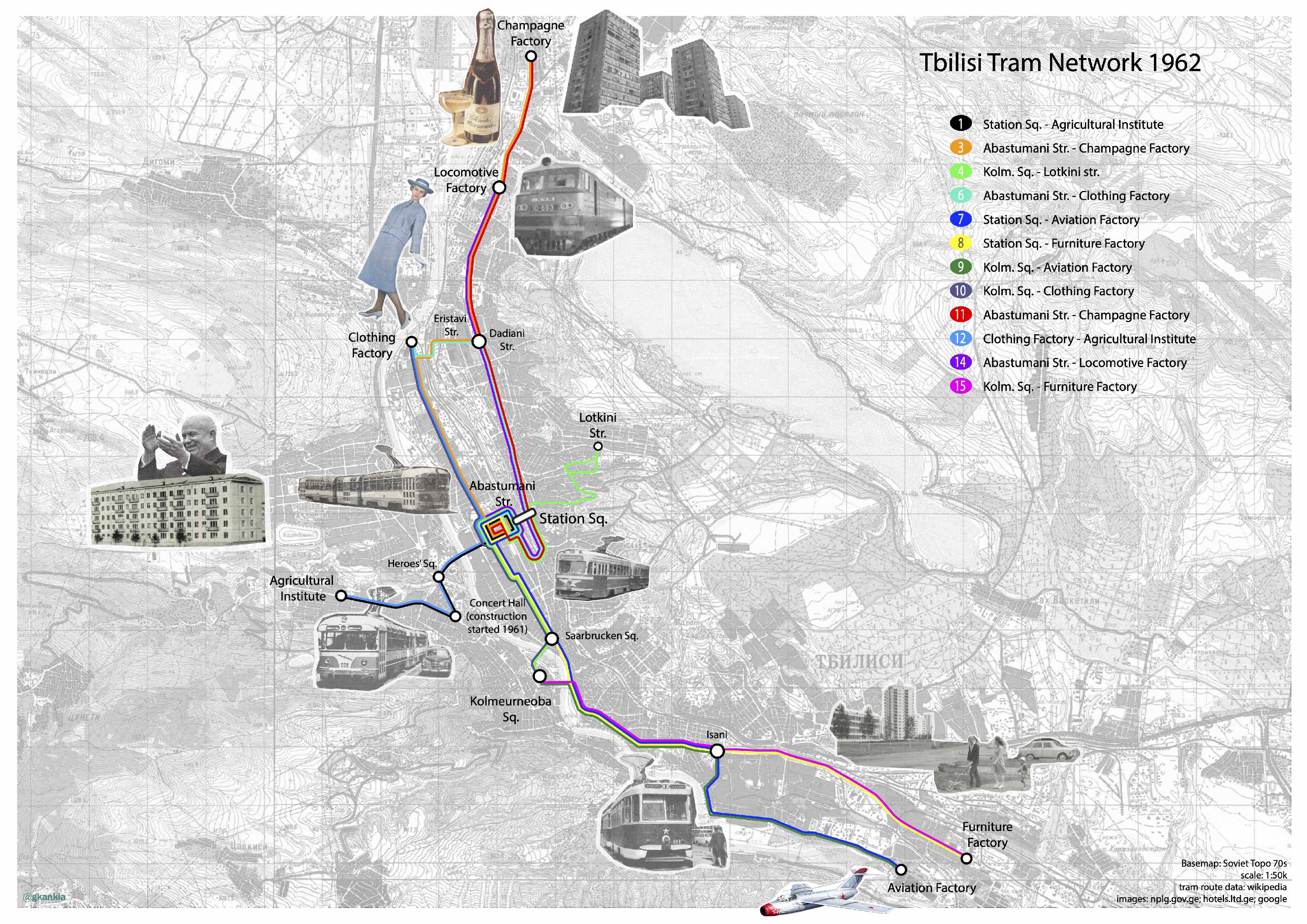 Tbilisi Tram Newtork in 1960s
Regardless of how faulty the whole Soviet system might have been, their approach to urban transit planning did make a lot of sense.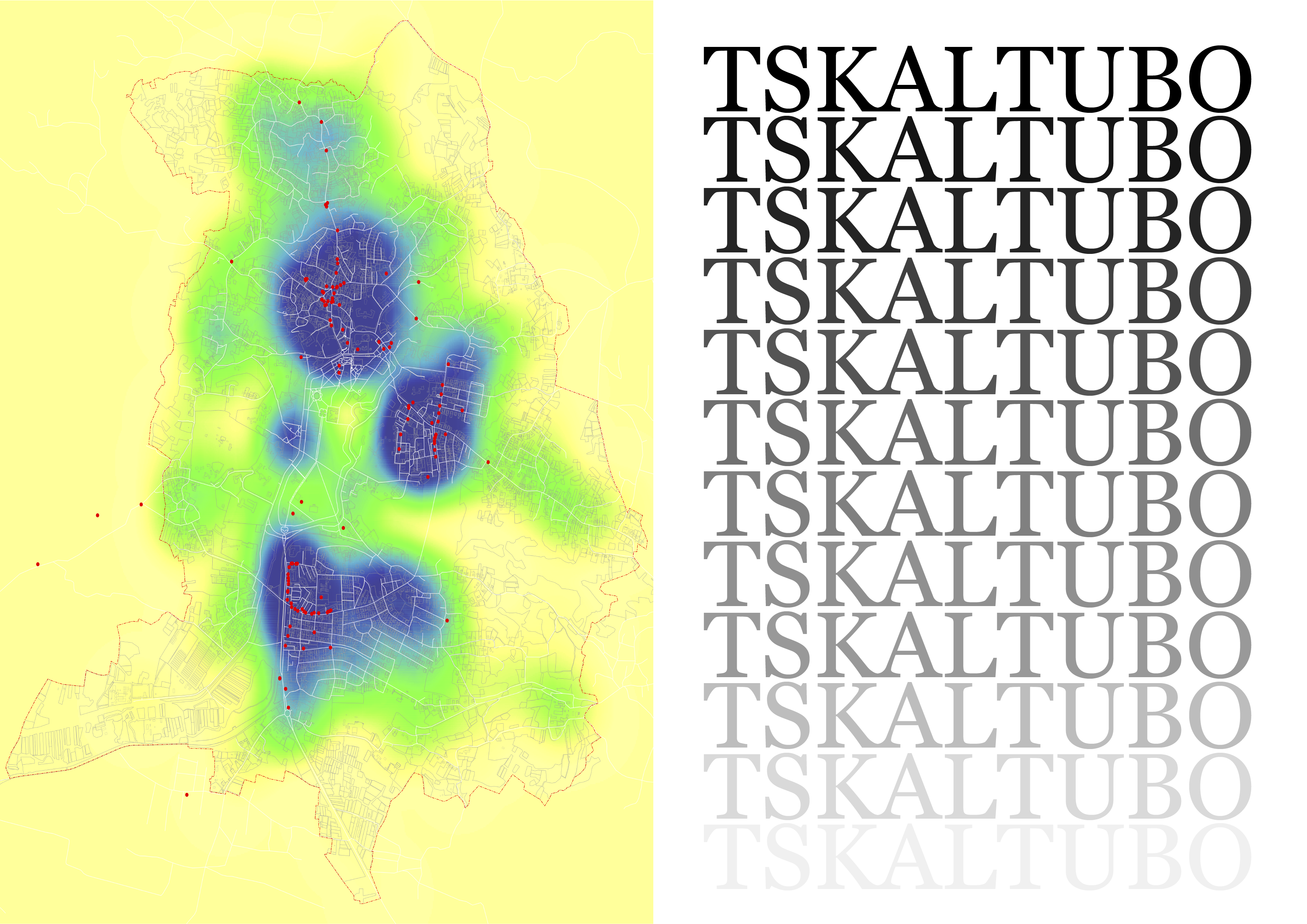 Tskaltubo Resort Masterplan
Urban accessibility analysis for the Tskaltubo masterplan project team. Read more about the project here.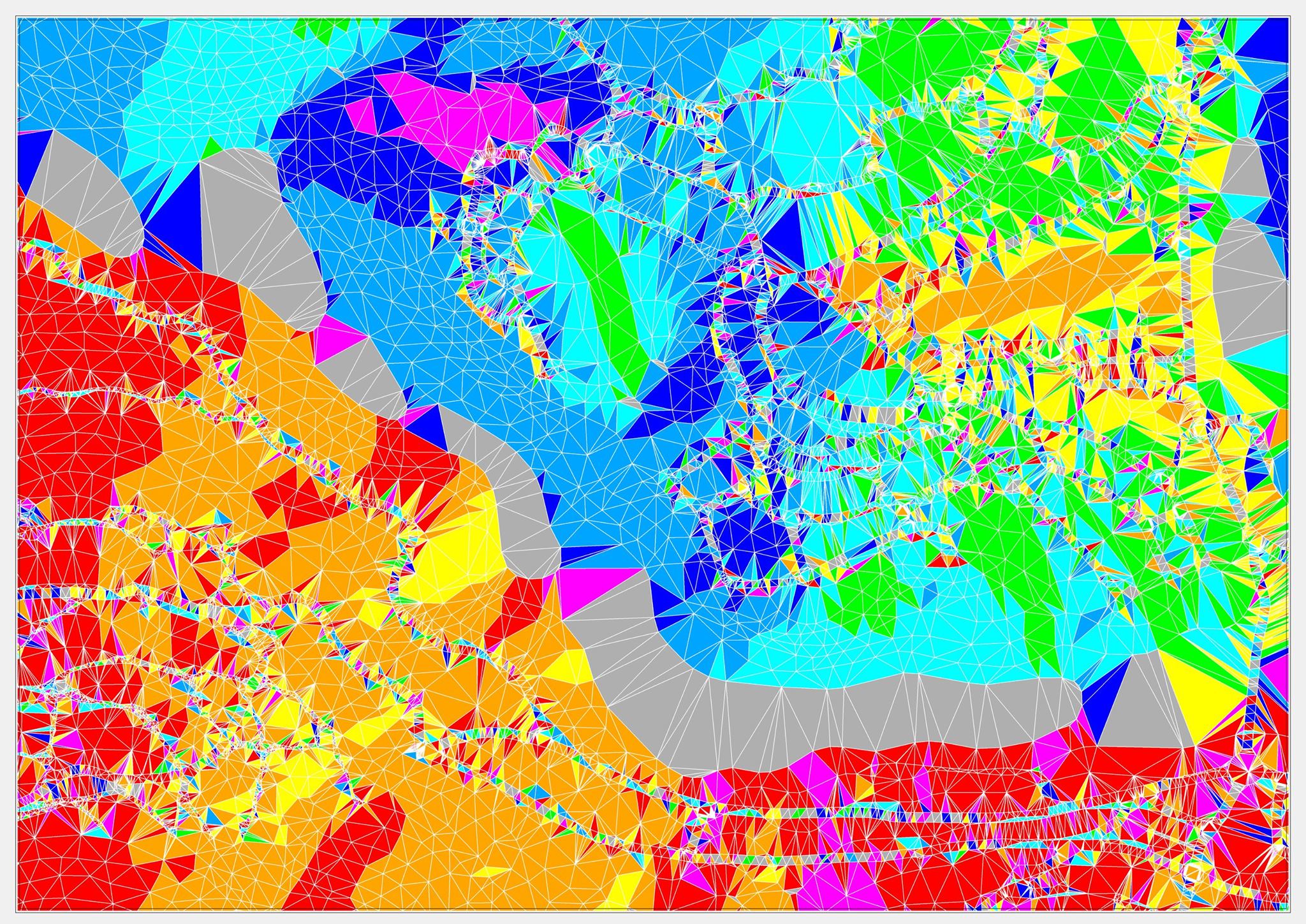 Bakhmaro Resort Masterplan
A resort town planning project - my first full-time planning project. Read more about it here.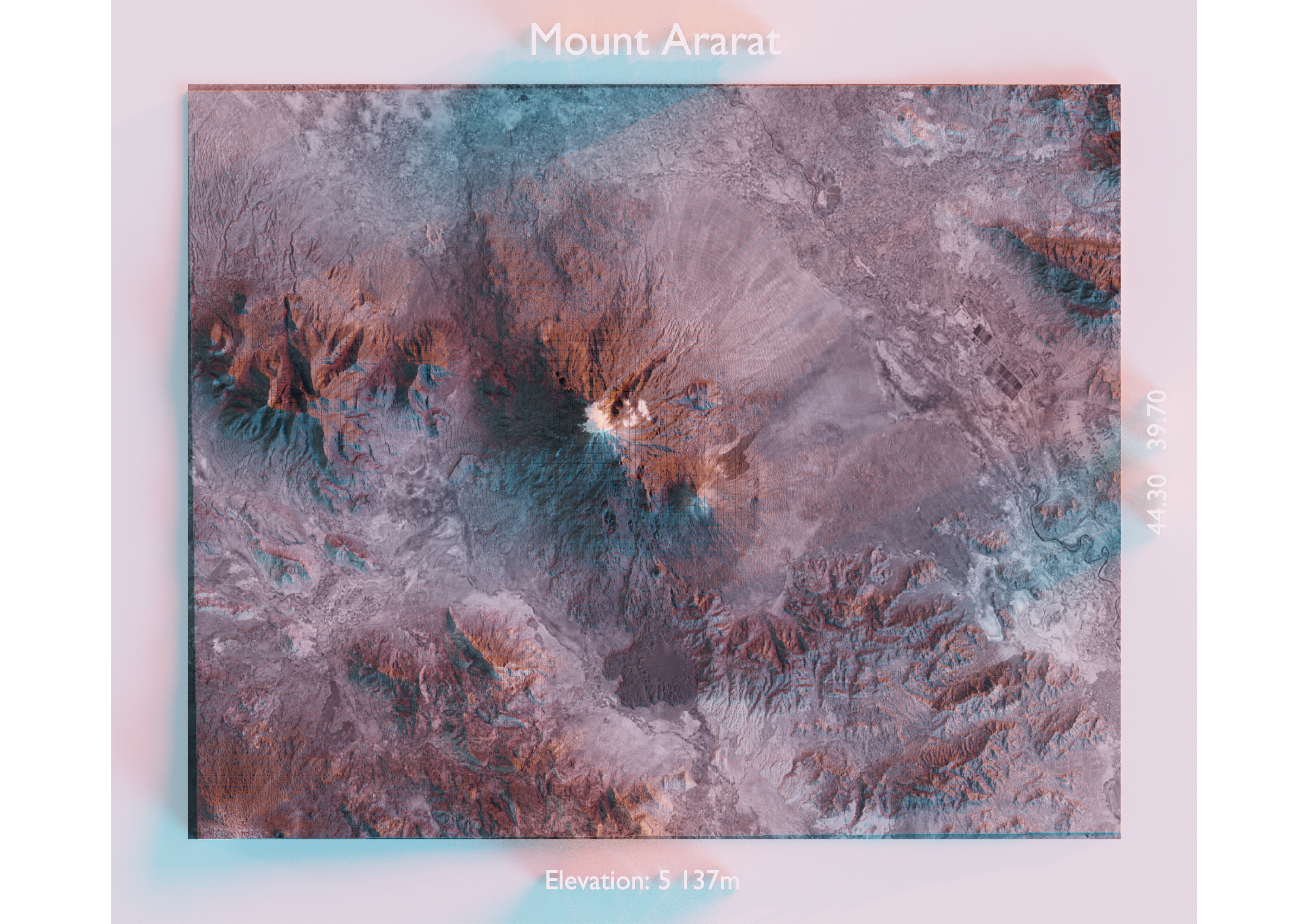 Mount Ağrı [Ararat], Türkiye
Shaded relief map of Mount Ağrı [Arm. Ararat], located in the Eastern part of the country, bordering Armenia.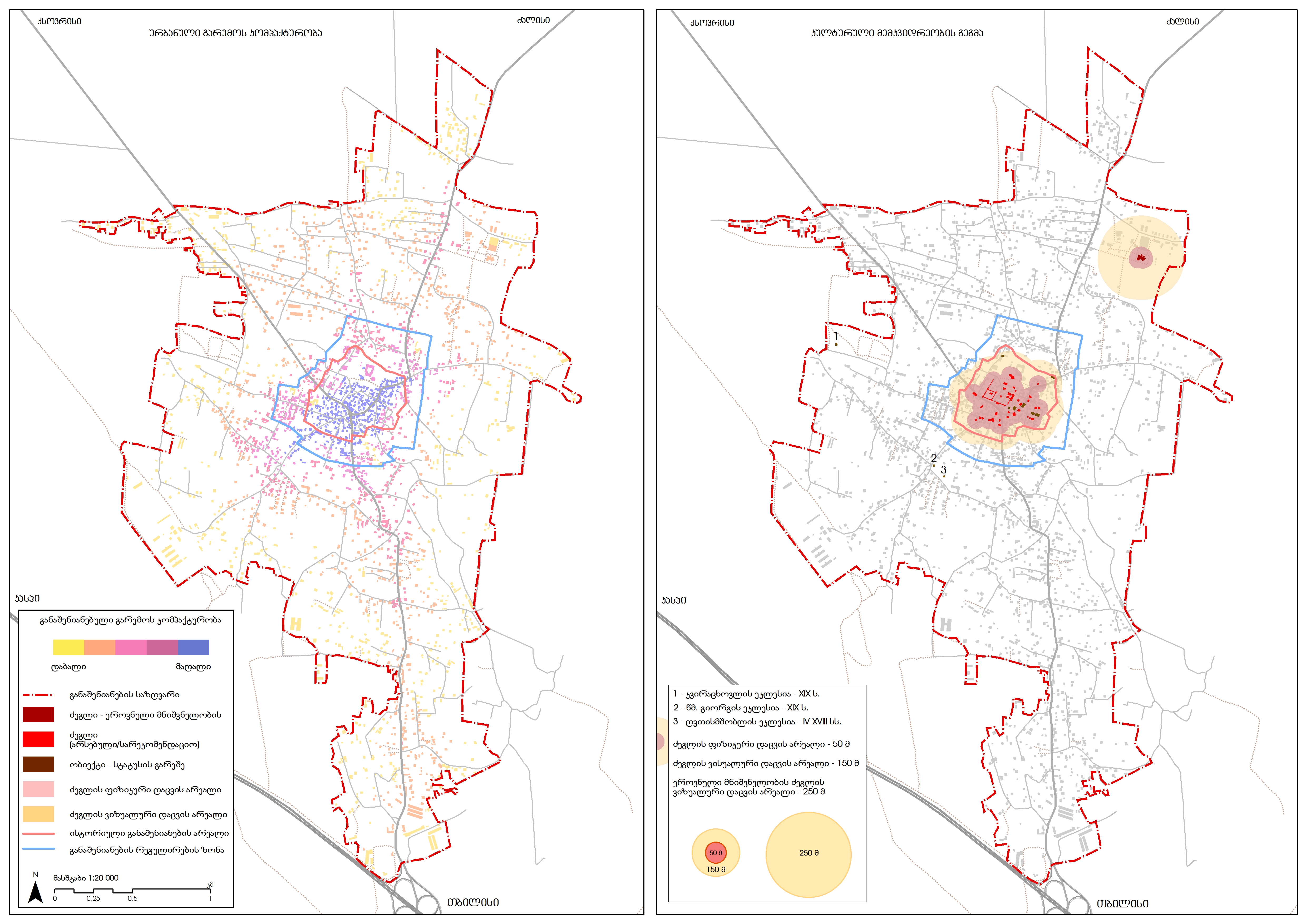 Mukhrani Village Center Development Plan
I applied the concept of space syntax for the first time in spatial planning context in Georgia. This model is essential in identifying the spatial pattern of the built environment. We were able to properly delimit the historic urban fabric and highlight its importance from a cultural heritage perspective. See more about the project here.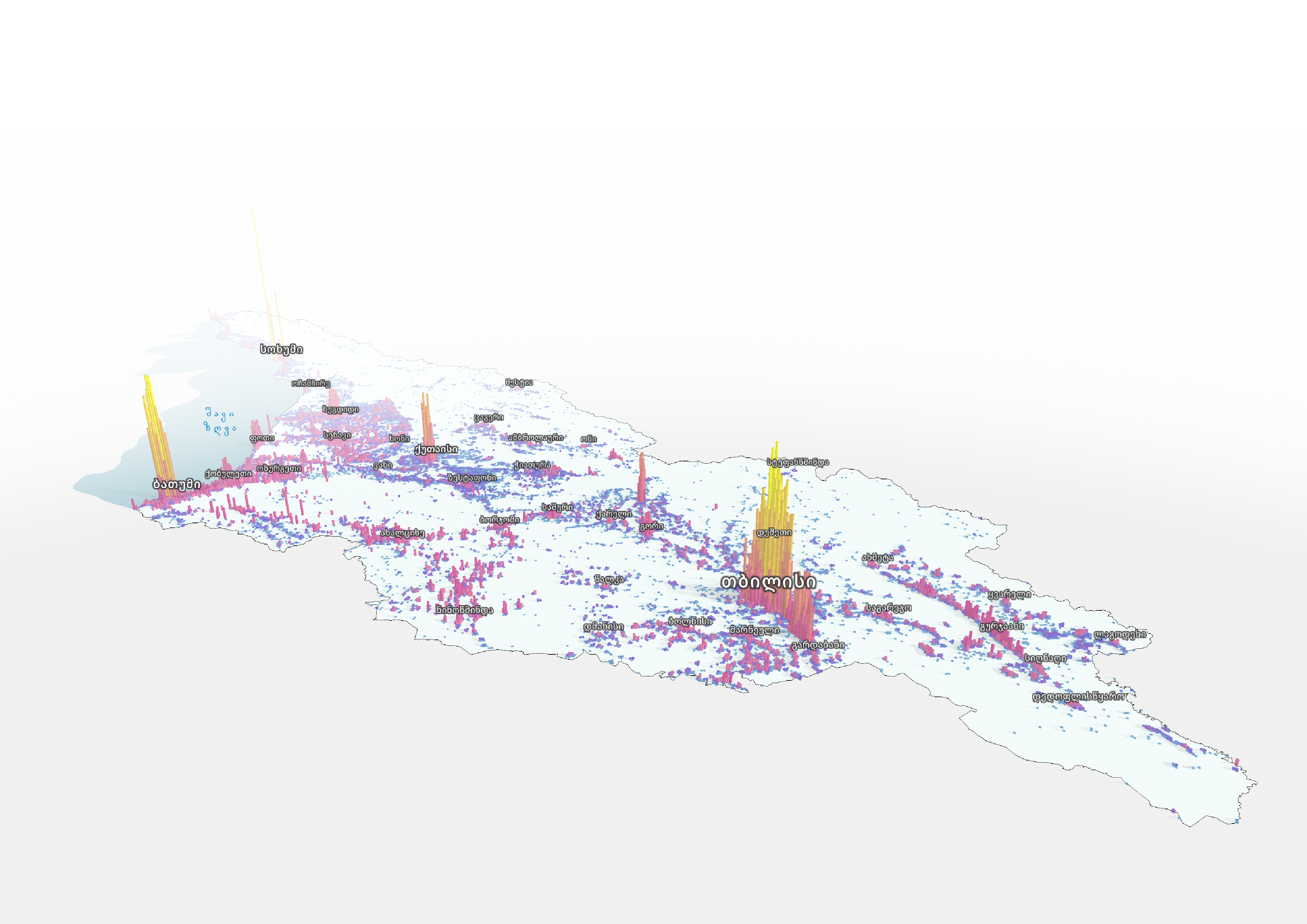 3D Population Map of Georgia
See the full project here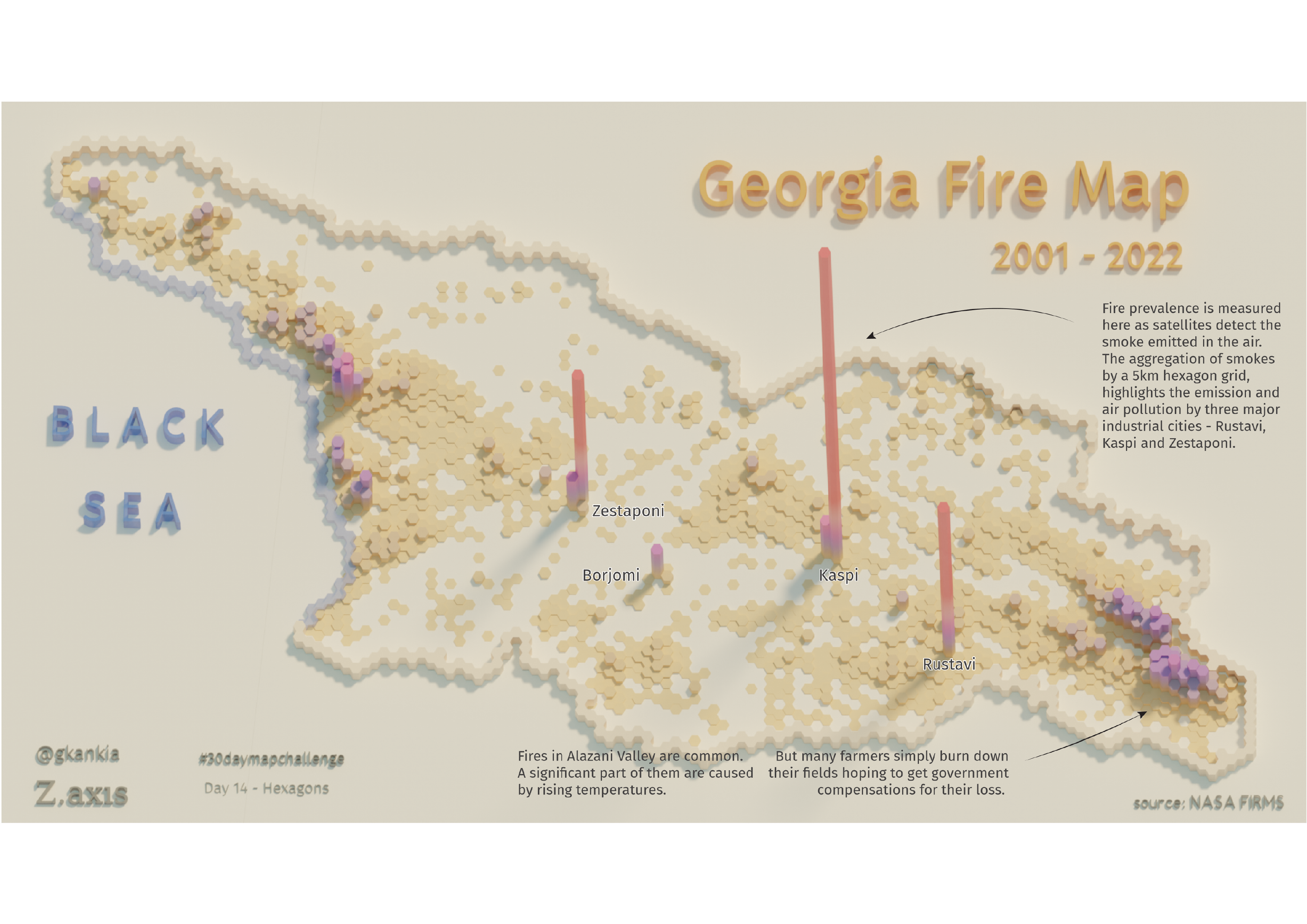 Georgia Fire Prevalence
In addition to the spatial distribution of wildfires, industrial areas are also detected as emitting most of the smokes into the atmosphere.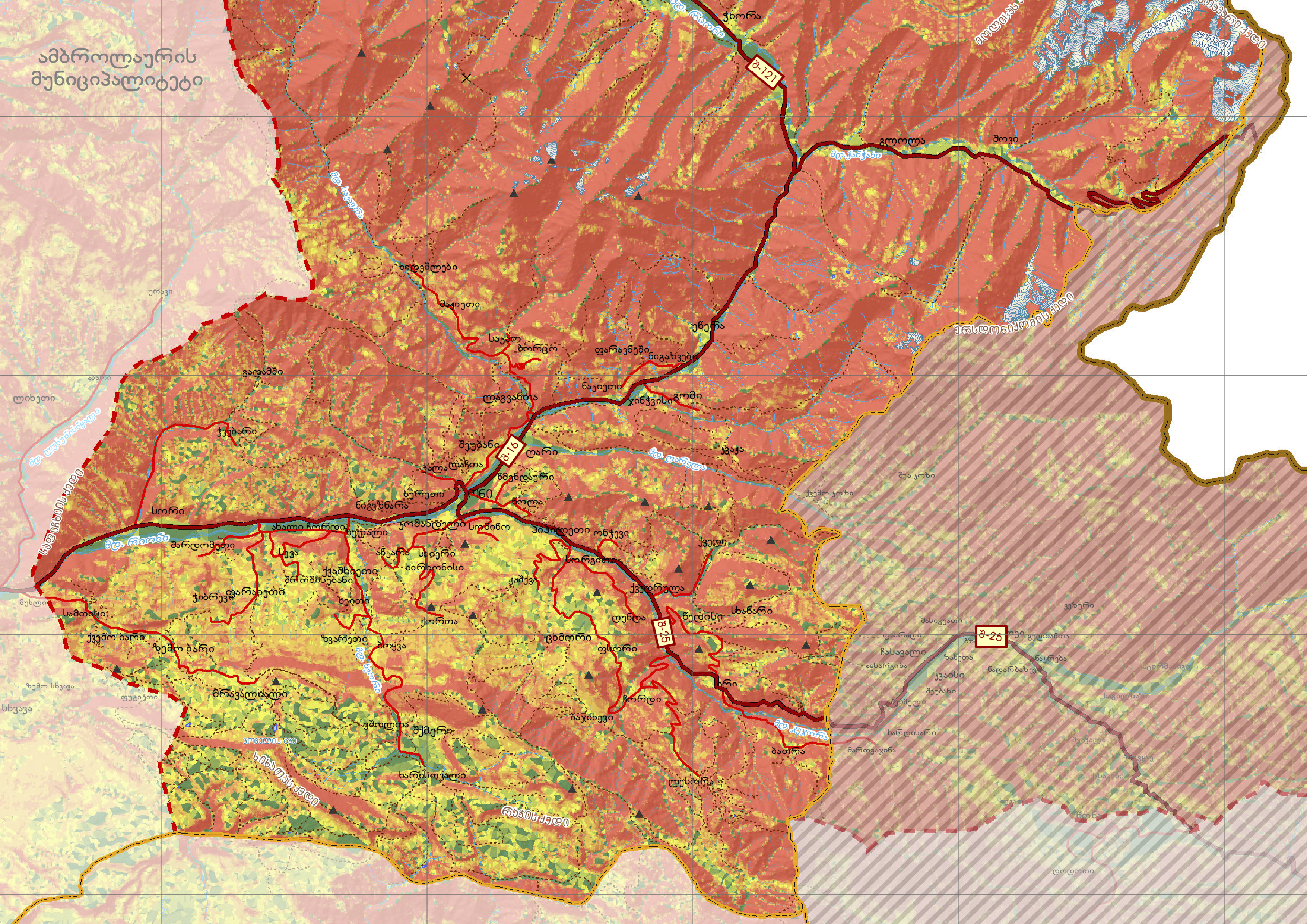 Oni Municipality Spatial Plan
This project was about developing a spatial plan for a mountainous region of Georgia, Oni municipality. See more about it here.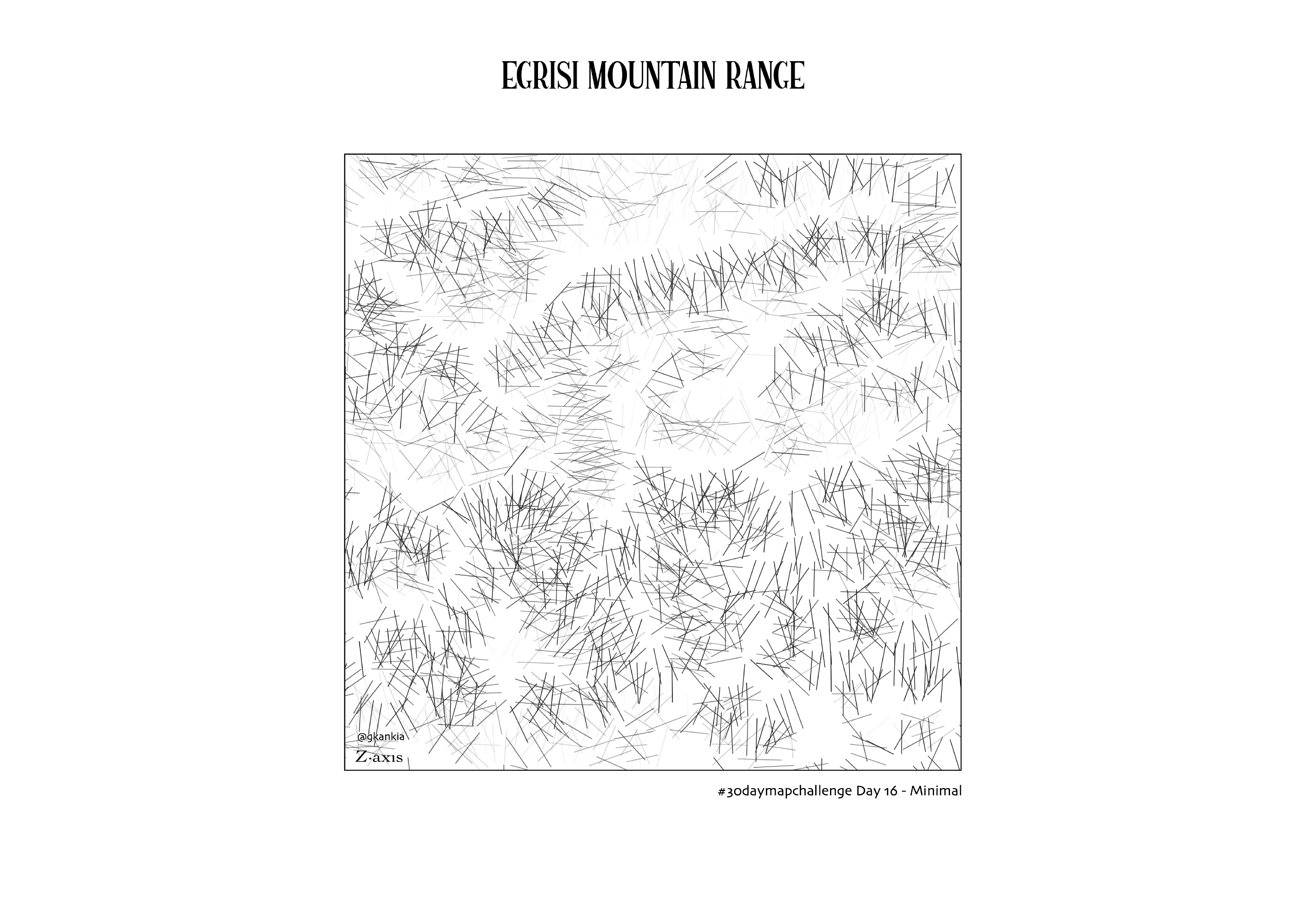 Egrisi Mountain Range
A rather abstract visual of a portion of Egrisi mountain range in North-Western Georgia.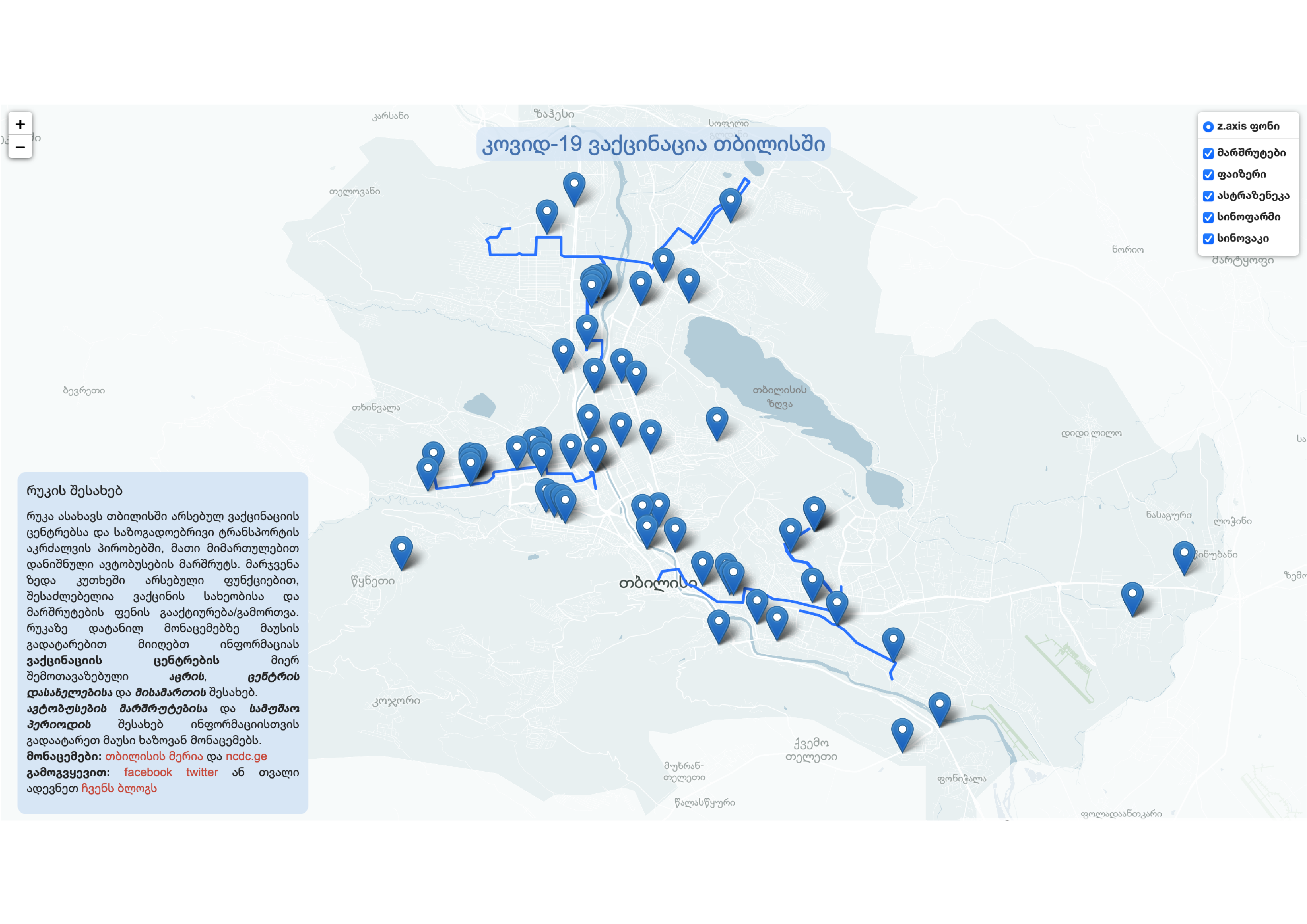 Covid Vaccination Points in Tbilisi
See the full project here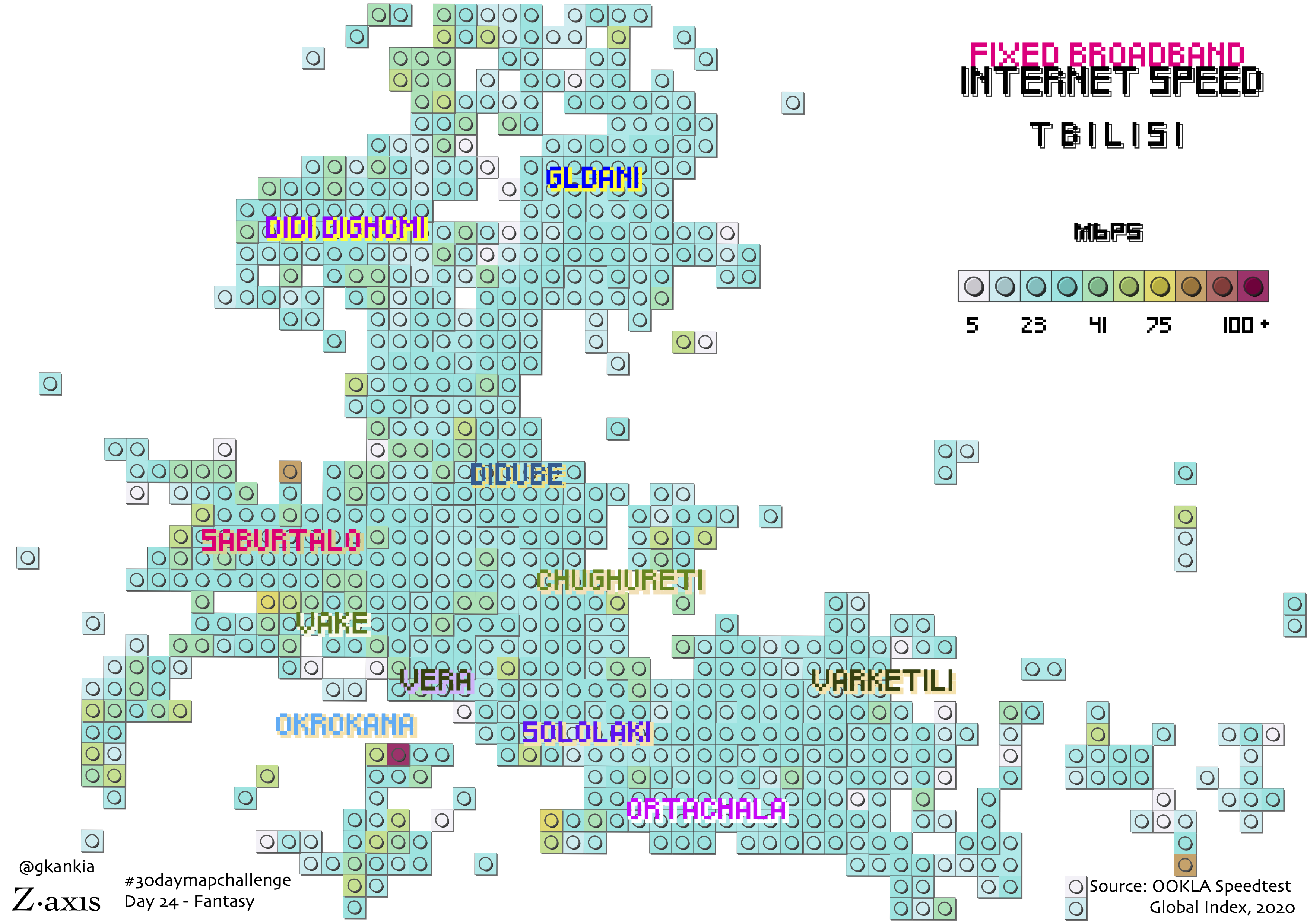 Internet Speed in Tbilisi
This lego-style map shows how fast the fixed broadband internet connection is across Tbilisi.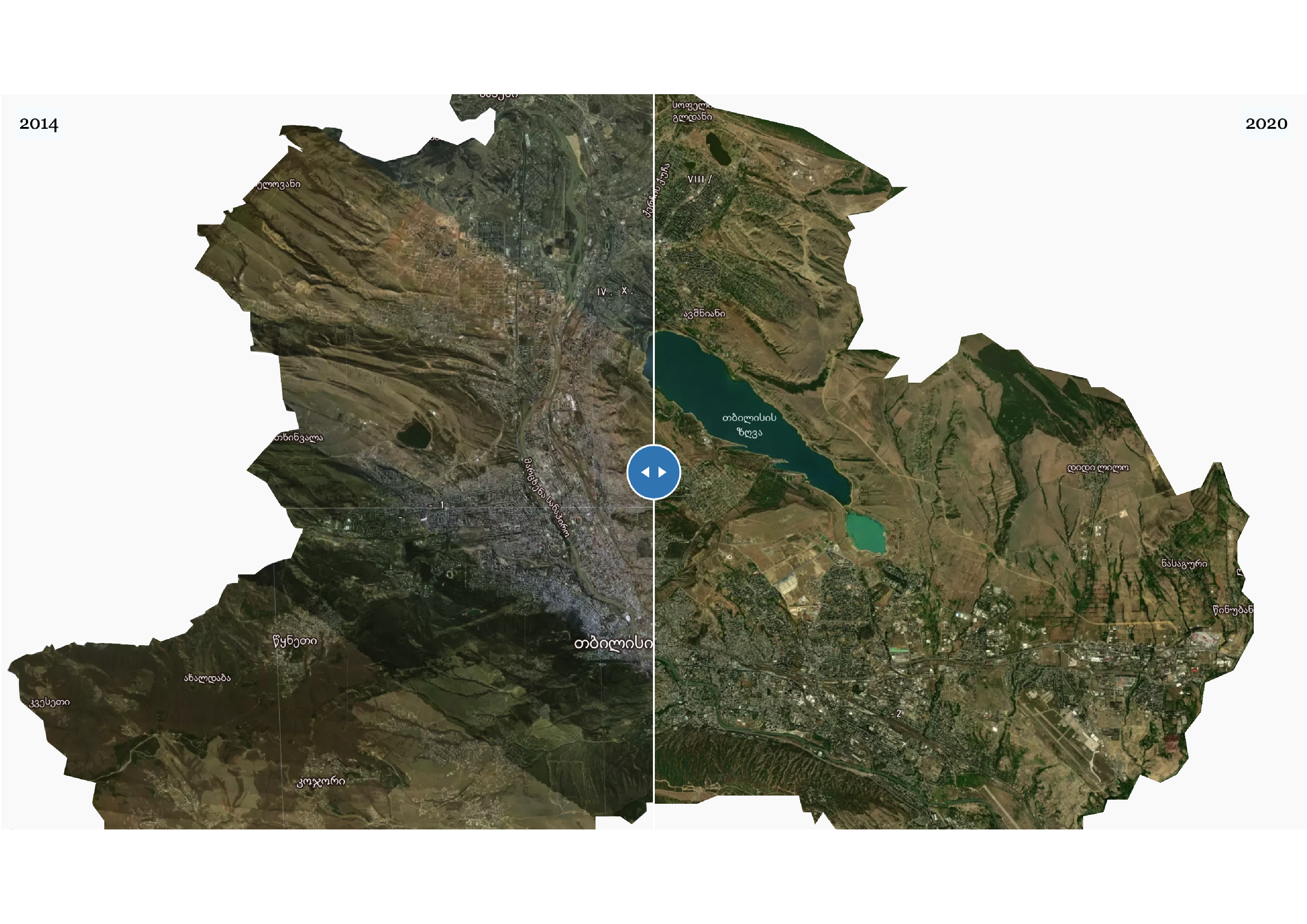 Documenting Tbilisi's Urban Sprawl
See the full project here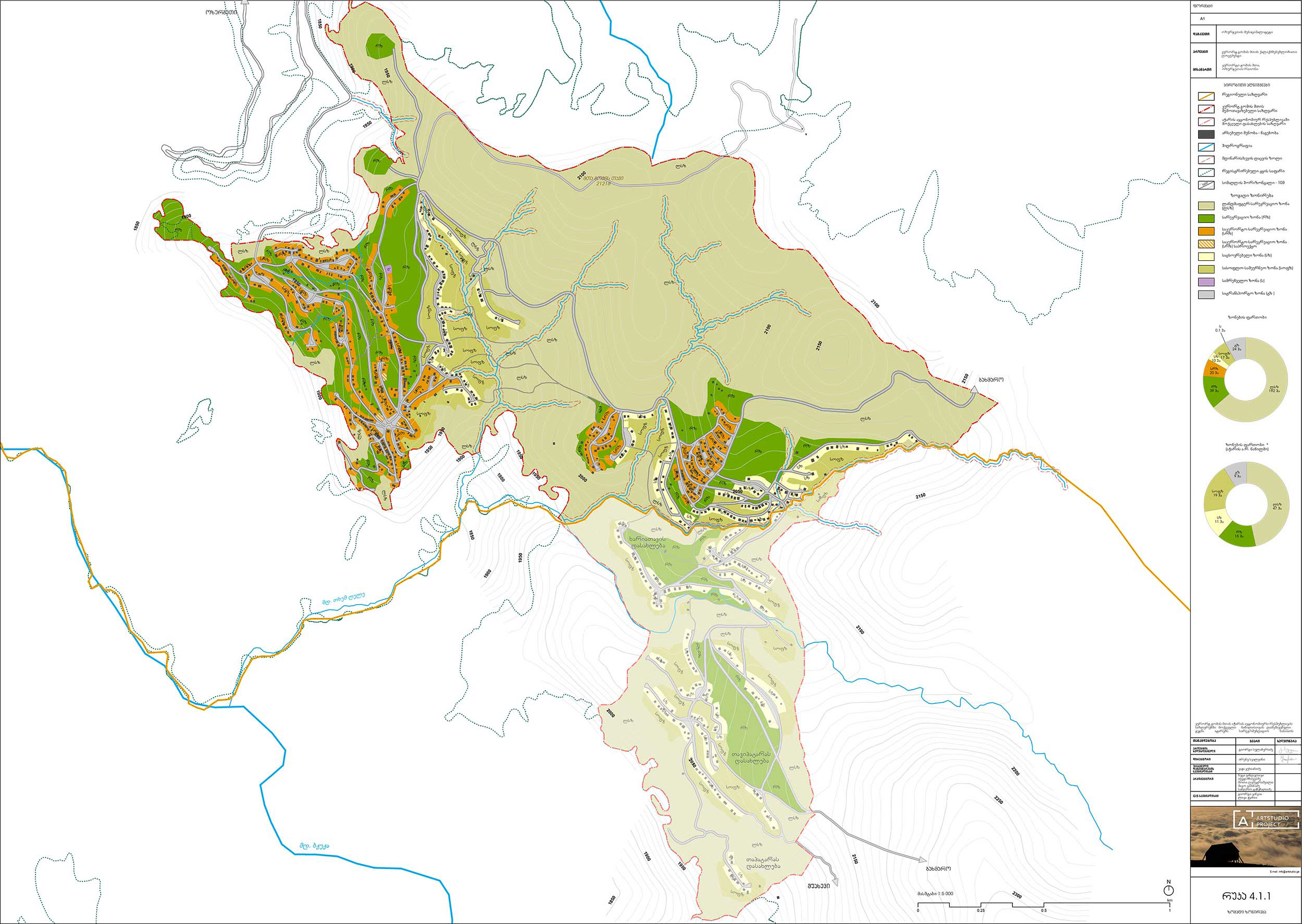 Gomi Mta (mountain) Land Use Plan
The general land use zoning plan for the mountainous settlment of Gomis Mta (Gomi Mountain). See more about it here.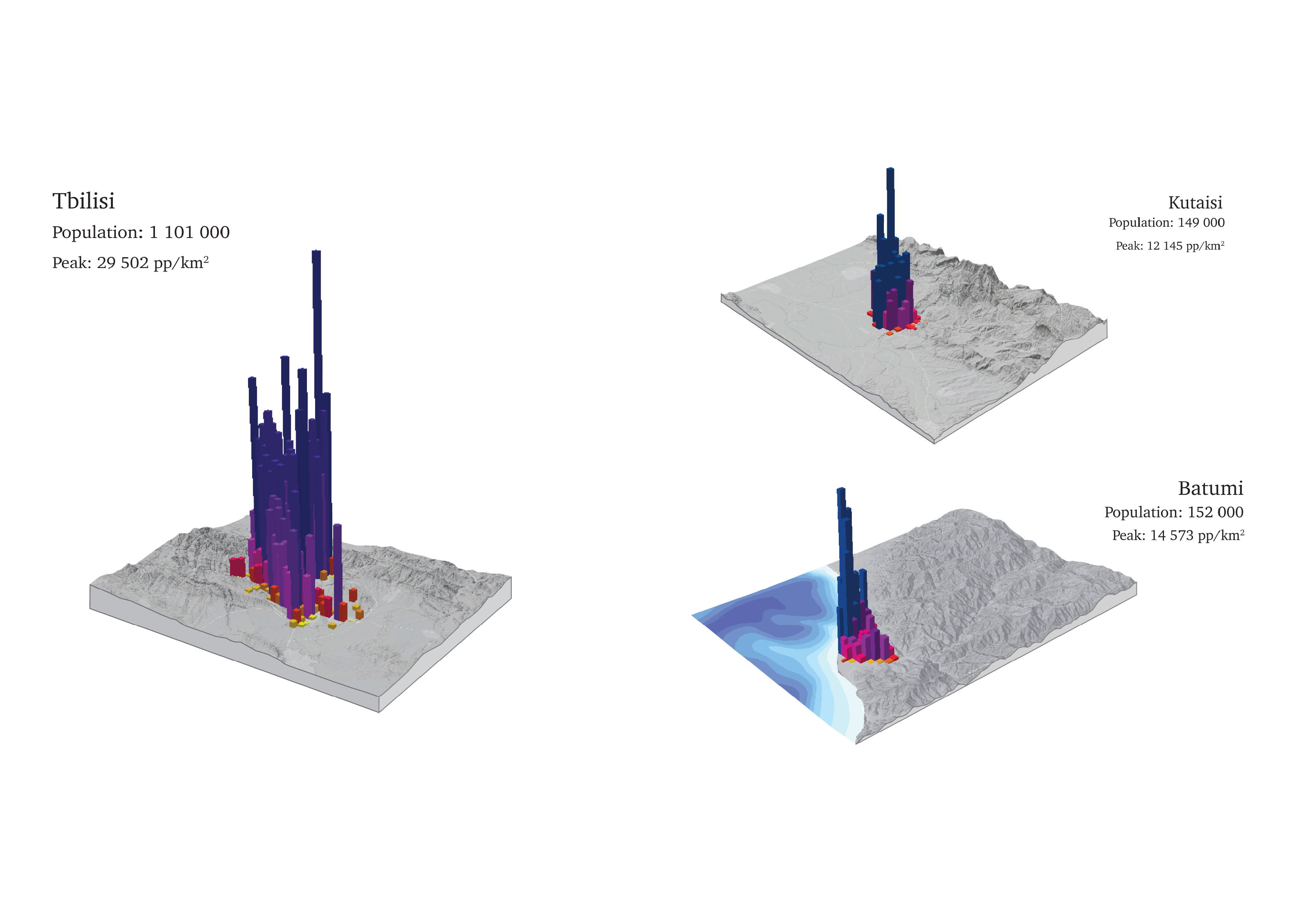 Top 3 Urban Areas in Georgia
The spatial distribution of demographics.